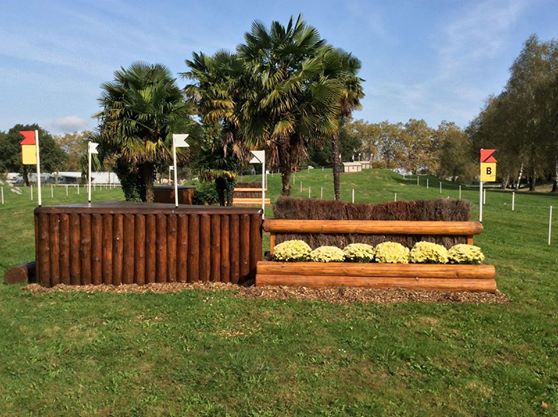 The Pau Facebook page has published a first look at the CCI4* course competitors will be tackling this weekend. As previously reported, we've got five North American pairs set to contest the fall four-star this year, and while EN won't be there in person, we'll still be bringing you updates on the action starting with the first horse inspection tomorrow.
Click here to view the album containing the fence photos. The course looks like a solid four-star effort, with skinnies and angles abounding per the usual Pierre Michelet design.
The Pau action kicks off tomorrow with the first horse inspection at 9:30 a.m. EST/4:30 p.m. local time. Dressage times will be posted shortly after the jogs, and the riders will contest the dressage on Thursday and Friday.
FEI TV will be streaming the action, so if you are a subscriber or wish to become one, click here to check out the streaming options.
Pau Links: [Website] [Entry List] [FEI TV] [Schedule] [Facebook] [Course Preview]
Comments