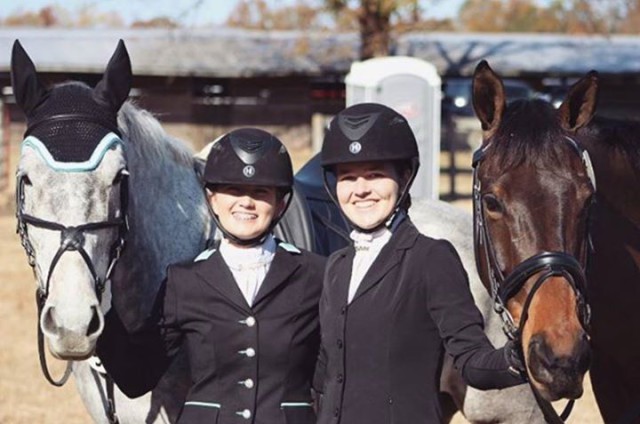 Listen folks. Let the significant other buy your riding gloves, your winter socks and if you've done a fair amount of training on them about sugar content and the benefits of flax, your horse treats. But buy your own helmet this holiday season, aight? No one can know the intimate details of noggin shape, size, sweat pattern and color scheme better than you. It's personal. Now that we've gotten that out of the way, all I want for Christmas is a One K Defender Suede Glitter Helmet in Brown, size 7 & 1/8. Tip your writers.
U.S. Weekend Action:
Sporting Days Horse Trials [Website] [Entry Status] [Ride Times]
Sunday Links:
 Kevin Staut Magnifique, Mclain Ward Third in Paris Longines Masters Speed Class
Bye Bye WEG: FEI Quietly Kills the Show Jumping Final Format
10 Hidden Costs of Show: What No One Tells You Until You Get Your First Bill
Under Pressure: Warning Signs to Heed When Your Saddle Isn't a Good Fit
USDF Held Their Annual Awards Banquet in St. Louis This Weekend – See the Action Here
Sunday Video: A shout out to my dear friend Beth Siron and her mount Clever Concept, who this weekend were awarded by the USDF for being the top Training Level OTTB combination in the country. She's put in the work to turn him into a lovely horse on the flat, and I can't wait to see where this pair goes. Congratulations, friend!

Comments