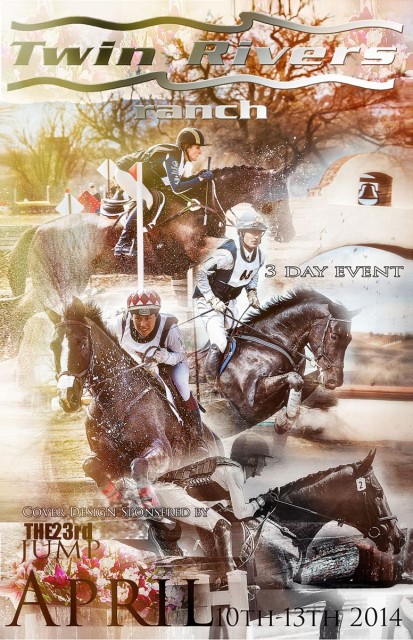 It is a very warm weekend here at Twin Rivers. I was lucky to get my own test out of the way early before the heat kicked in. There is seriously more Dressage going on than I ever thought possible. Some impressive scores were put on the board this morning in the CIC3*. Mackenna Shea leads the CIC3* on Landioso, Matthew Brown's BCF Belicoso is second and Lauren Billys Ballingowan Ginger is currently third. The CIC3* will head in to Stadium Jumping at 4pm local time.
The CIC2* Dressage starts at 3:15 local time and looks to be an impressive division. Dressage for the CIC1* division is underway currently. I'm particularly excited about this division as a half-brother to my BFF's horse is entered and even though they're pretty different, I'm very excited to see him go.
I'm here all weekend with high fives for anyone who asks! Come say hi!
Twin Rivers HT:  [Website] [Ride Times] [Live Scores]
Down in Florida, the Ocala Horse Properties International HT has kicked off as well, with all FEI horses passing their inspections yesterday. The two CCI* and the CCI2* divisions played in the sandbox today, and Julie Richards, Buck Davidson, and Michael Pollard are your dressage winners. Here is a quick score wrap-up from Ocala:
Ocala Horse Properties International 3-Day Event [Website] [Entry Status] [Live Scores]
Comments