Every time we do a "greys only" edition of OTTB Wishlist it feels like Best Buy on Black Friday up in here.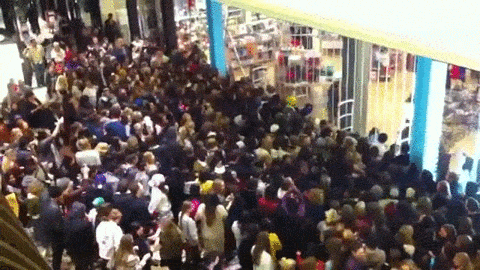 Well, here's your latest batch. Come and get 'em, Eventing Nation!
Ispep (Dunkirk – Goldeni, by Gone West): 2014 16-hand Kentucky bred gelding
Hubba Hubba! Here is a striking young gelding that oozes class.
Meet Ispep (or "Pepsi" spelled backwards as the owner pointed out to us"! This leggy 3-year-old is 16 hands and still has plenty of growing to do.
This guy is athletic with clean tight legs. He has only had four career starts. When CANTER asked the trainer why he was for sale, the trainer said, "He's a really cool horse but he's just slow!" Ispep has been with the trainer/owner since the horse was a yearling.
Ispep is great under saddle with nice ground manners and a laid-back personality. The trainer said he is a good boy and also a "goober". Ispep loves to find ways to entertain himself or get attention. He has no vices — just a fun personality.
Ispep has great breeding as well. He is sired by Dunkirk by Unbridled Song out of Goldeni sired by Gone West. A couple generations back we see A.P Indy (known for having great brains) and Mr. Prospector. We predict that with the right training, this horse will go on to be very successful in a sporthorse career.
This horse will sell quickly so don't delay. Bring him home today! He is currently located at the track in Colorado.
View Ispep on CANTER Colorado.
Your Last Warning (Exchange Rate – Whiplash Warning, by Pioneering): 2012 16-hand Minnesota bred mare
Yes, please! Check out this stunning girl! Your Last Warning is a gorgeous 5-year-old gray mare that currently stands 16 hands. She is very eye catching especially with her unique gray and white spotted coloring.
She has only had 10 career racing starts and in a barn with 100 other horses this season, she's just not making the cut as a prospective racehorse. She is sound and has never come back from racing or workouts with heat or lameness.
Your Last Warning is a little nervous at the track environment. She is very kind and sweet. Due to her nerves at the track she weaves a little in her stall. The trainer had her at Turf's Paradise in a paddock and she was more comfortable.
The trainer told CANTER she is great under saddle, and her connections think she will make a great sporthorse prospect especially after she can gets some turnout off the track. This girl is phenomenal and will sell very quickly so don't delay!
View Your Last Warning on CANTER Colorado.
Doctor Ralph (Alphabet Soup – Dr F Laparco, by With It): 2014 15.3+ hand New York bred mare
This beautiful, solid-bodied and well balanced homebred young daughter of Alphabet Soup, after only five starts, is letting her owner/breeder/trainer know that racing is just not her best game. But with her excellent conformation, very nice movement, good temperament, and great sport horse bloodlines, we think she can excel in many other disciplines.
She is clean legged, described as sound, and she was perfectly behaved for her photo session. Jogged by one of FLF's volunteers, she displayed very nice balanced movement with excellent behavior. They pegged her height as 15.3+ / 16 hands. and she is likely to grow some more, likely topping out at over 16 hands. And with her solid body and strong shoulder, she will surely take up the leg of a taller rider.
She was turned out all winter at her owner/trainer's farm, and he said she is very relaxed in that environment and turns out well with other horses. He says she gets more nervous in the racetrack environment, although FLF did not see that in her demeanor as she posed and jogged for them politely.
Her sire, Breeder's Cup winner Alphabet Soup, is from the Cozzene/Caro sire line, much coveted in the sport horse world, and he is known for siring later maturing horses who are durable and good jumpers. Her dam is from the Buckpasser line, which is also known for durable, good brained sport horses.
Young, sound, grays are very popular, so we recommend calling fast if you are seriously interested.
View Doctor Ralph on Finger Lakes Finest Thoroughbreds. 
Comments