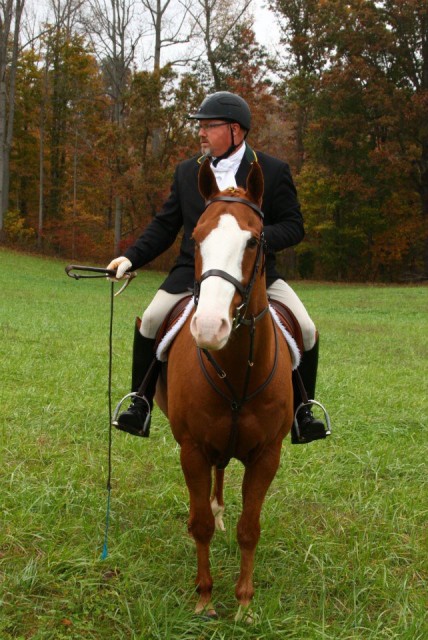 In 2010 my family gathered at our parents house to celebrate 50 years of marriage. My brother flew in from Australia, my sister drove in from Long Island, and I made the trip from North Carolina. We were only together a few hours when my brother, who had recently had a renewed interest in his health and well being, took it upon himself to fire countless insults about my lack of interest in my health. After all, that's what siblings do to each other.
I was 41, smoked two packs a day, and never met a cookie I didn't like. I am a mere 5'7″ and was tipping the scales at 260 pounds. As my brother pushed my buttons, I made it to the kitchen, where mom always had a fresh plate of those cookies. Trip after trip I heard comment after comment.
Dennis, my brother, continually talked about his running and his fitness. After a few days, I made the ultimate challenge to my brother, "Let's run the Marine Corps Marathon together!" He laughed me off and said anybody can run that race; you just have to pay your entry fee, no qualifying or anything. My offer stood unaccepted.
Easter 2011 rolled around, and mom and dad came for a visit. Dennis called from Australia on Easter Sunday morning. He spoke to mom and dad, then asked to speak to me. "Were you serious about running the Marine Corps Marathon with me?" he asked. "Absolutely " I replied. "That's good, because I've signed us both up! See you in October."
Challenge accepted. Where do I begin? First hurdle, put the cigarettes down. Next, stop eating. Well those two do not exactly go together. I quit smoking for the most part, but the eating continued more than ever. I was squeezing in size 38 jeans. No way was I buying 40s.
I downloaded a training plan. I studied it and put it off a few times. On July 1, 2011, my wife said, "If you don't start training you WILL die at this race!" I started a few weeks later. At first I couldn't run a mile. How was I ever going to make it 26.2? Over the next three months, I drastically changed my food intake and increased my running distances on a weekly basis. The weight began to fall off, as did my clothes. Before I knew it 34s were the norm.
October 30, 2011 was a cold, blustery morning in our nation's capital. It was 34 degrees when we left our hotel and headed to the metro. We gathered in a parking lot near the Pentagon, huddled together like horses in a field on a chilly morning. It took about an hour and a half for the race to start. Drew Carey was the race starter and was running in the race as well. The Marine Corps Air Wing flew over just before our National Anthem.
I still get chocked up every time I hear it played. I had to pull myself together and consider the task at hand. It is the same feeling I get when I enter the arena for my dressage test: knees shaking, heart pounding, checklist running through my head. I've got this, I've put in the work, but was it enough?
The Washington, D.C. area is a beautiful place to run. The spectator support at the Marine Corps Marathon rivals that of Rolex on cross country day! As we ran past the different monuments and along the Potomac River, we were reminded of why we both served this great country. Marine One, the presidential helicopter, even made an appearance.  Thousands of total strangers cheered on every last athlete.
The miles clicked by. We were cruising right along. My legs felt good, my breathing was in check. My mind wondered from time to time: How did I get here? Where would I go next? Is this all just one really crazy dream? Five, 10, 15 miles feeling strong. Mile 20, I began to tire.
Mile 22, we were passing our hotel, I suggested that we hang it up, take a hot shower and say we tried. Dennis would have no part of it. He pushed me on. Mile 26, the exit ramp for the Iwo Jima Memorial, and the last two-tenths, you got it UPHILL. After four hours, 59 minutes and 11 seconds, we had reached our goal. We were marathoners and under my goal of five hours.
So you are wondering how this relates to eventing. At some point during the 2011 hunt season, I realized how much easier it was to get on and off my horse. I began to think about the added stress I put on him having to carry me around. I knew how much better I felt after a long run chasing that crazy red fox. Surely my horse appreciated the new me. Now to find a way to maintain a level of fitness that suited me, my horse and the eventing world we were about to join.
Comments