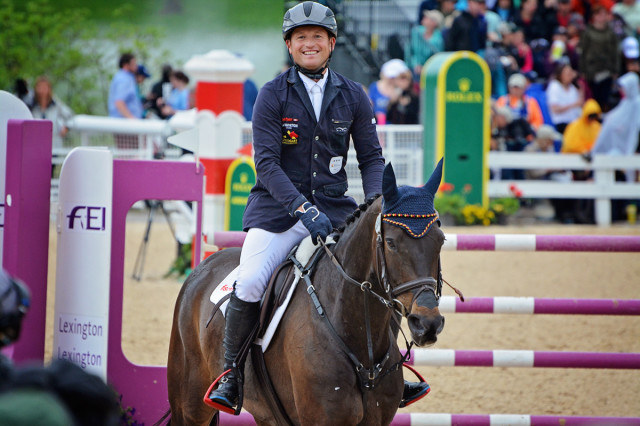 The German Equestrian Federation has announced what it is calling its long list, but it's quite specific in naming a four-person group as the likely candidates to represent Germany in Rio.

In what they are referring to as an inner circle of likely contenders, they have the following candidates:
Sandra Auffarth and Opgun Louvo
Michael Jung and fischerRocana FST, fischerTakinou, or La Biosthetique Sam FBW
Ingrid Klimke and Horseware Hale Bob OLD
Andreas Ostholt and So Is Et
In addition, they have also nominated secondary candidates in groups of two:
Block 1:
Bettina Hoy with Designer
Julia Krajewski and Samourai du Thot
Dirk Schrade and Hop and Skip
Block 2:
Claas Hermann Romeike with Cato
Andreas Dibowski with It's Me xx
The team list will be finalized no later than July 17th, which is the deadline for submission designated by the Rio Olympics.
Go Germany, and Go Eventing!
Comments