If you've lived, competed or breathed horses in Area 1, you know of Groton House Farm. This private estate is open only a few times each year for the horse community's enjoyment. Despite the wear and tear on the fields and dirt roads that meander alongside the pastures and cottages, this family graciously opens their home to us.
Groton House is a destination event. The horse trials ties us to the fundamentals of our sport: community, galloping tracks, and the gorgeous horse country that has made New England a favorite among equestrians.
Originally, I had planned to compete Garth and Deszi at the event. But, while Garth continues to earn gold stars during his recovery (and a few     naughty marks for bucking, rearing and bolting), Deszi had the pleasure of competing on these gorgeous grounds for the first time. Deszi has now had five months of training.
She is a professional through and through: I have yet to see this young Thoroughbred become overwhelmed by a show environment. We had a short dressage school, and after carefully eyeing the judge's booth, she entered the ring calm and confident.
She was lovely, and pressed for her "new" trot with a new level of engagement and suspension.
Our canter transitions resembled something of a camel's first sight of water, but aside from that, she was lovely. Scores were very tight – she scored a 33.9 for a 7th placing, just 2.2 points out of first. There was a two-way tie for first, a three-way tie for 4th, three-way tie for 8th and a tie for 16th place. That's a lot of ties!
Deszi continued her success on cross-country: a cool, confident horse navigating the fences without concern. She is a blast to ride. She has fun, and she focuses on each fence without hesitation. She is a very cool mare. She cantered around with little effort for a double clear round to move up to 5th place.
Show jumping has been our weaker phase, in part due to some strength issues in Deszi's canter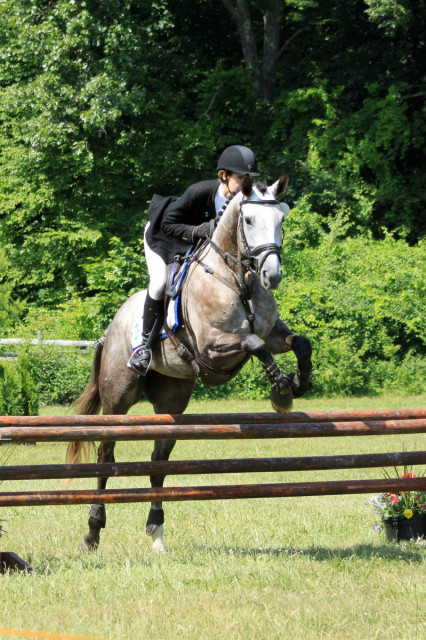 . We have been working on her canter quality religiously, translating this across stride lengths, distances to jumps, and through varying approaches to fences. It has paid off.
Unfortunately, we did have a rail that dropped us to 9th place, but let me tell you – when I placed her to a deep distance, she maintained her balance and her stride, allowing for great form over the fence. She was just a little delayed with that form, and ticked the rail with her front toe.
She is getting rather nonchalant about these Novice fence heights, which concerns me, and I think her move up to Training level at Huntington Farm is coming at the perfect time. I also must remember that although I have owned her since last summer, she is still very green. She is a special horse, and we have a great future of exciting experiences ahead of us.
Groton House is a smaller event now, offering levels of Novice through Intermediate-Preliminary at their USEA recognized horse trials.
Less then 20 years ago, this competition was one of the Olympic selection trials. The likes of Bruce Davidson, David O'Connor, Karen O'Connor and many more hacked their phenomenal partners down these same dirt roads, and galloped them across the same rolling grass fields.
The competition may be quieter today, but the history and heritage comes alive with every hoof beat.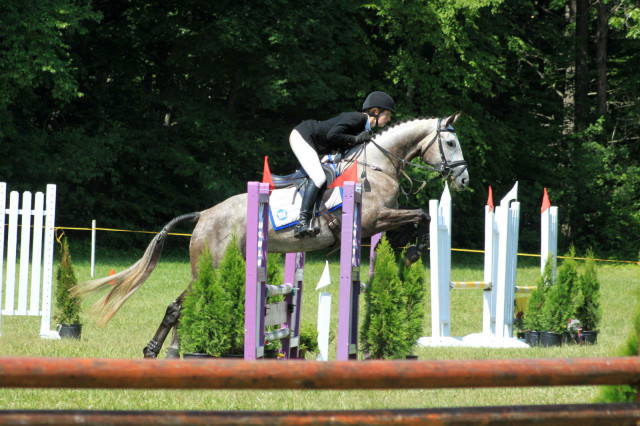 Thank you, Paige Basset of Spotted Vision Photography, for the photos!
Thank you for riding along with us!
Murphy Eventing on Facebook