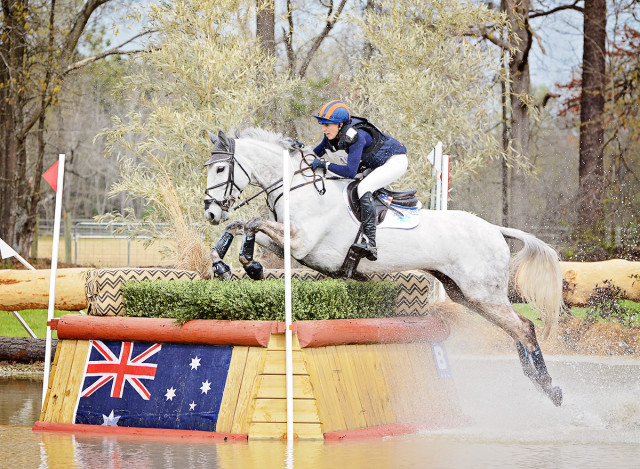 We are deeply saddened to report that HHS Cooley, a 12-year-old Irish Sport Horse ridden by British-based U.S. rider Liz Halliday-Sharp and owned by her mother Deborah, was euthanized yesterday after suffering a fracture on cross country while competing in the CIC3* at Burgham Horse Trials in the UK.
Liz was hospitalized after the fall due to a fracture in the C7 vertebrae in her neck. Her husband, Al, said she expects to be released from the hospital tomorrow.
"To say I am devastated is an understatement," Liz said. "He was my partner, my best friend, and the bravest horse in the world with the biggest heart who always tried his hardest and gave his best. He really loved eventing from the first moment and lived for the traveling and competing."
Liz produced Cooley through the levels of eventing, taking the gelding to his first one-star event in 2011. They moved up to the three-star level in 2013, and this year Cooley carried Liz to her first CCI4* completion at Rolex Kentucky.
"I will never, ever forget the amazing clear cross country trip he gave me at Rolex and the joy of being there with a horse that I loved so much and had produced from the early stages of his eventing career up to the top. I totally trusted him and he trusted me, and what a ride we have had through the years."
Our thoughts are with Liz, Deborah, Cooley's groom Gemma and all those who knew and loved and him.