We'd like to take a moment and celebrate all the eventer dads out there who help out hand grazing, dumping water buckets, filming rides and cracking bad jokes to keep our spirits high.
Here are some of our favorite of yesterday's dad dedications from around eventing nation. We'll start with Caroline Martin and her dad, in the most awesome Kodak moment of yore. We won't lie, this one had us all laughing.
---
Rusty may or may not have scraped several of us off the ground on various occasions as safety officer at some of the country's biggest competitions.
---
If EN had a dollar for every naughty Jack Russell…
---
The perfect phrase to describe eventer dads.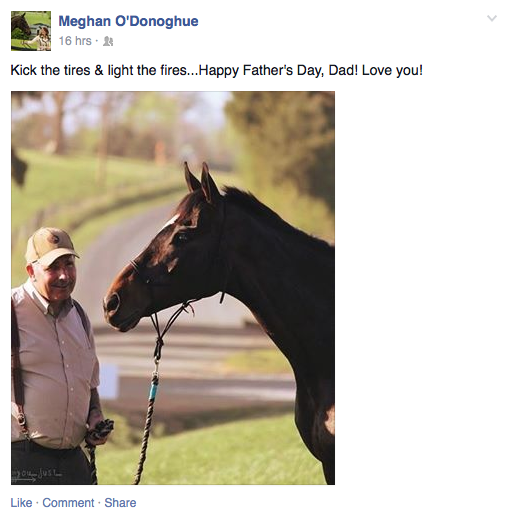 ---
Some eventer dads have their hands full.
---
Some eventer dads have many children.
---
Some dads watch their daughter travel the world pursuing her dreams.
---
Some dads are Olympians!
---
Tatendrang became a daddy (again) on Father's Day.
---
Go dads!
Comments