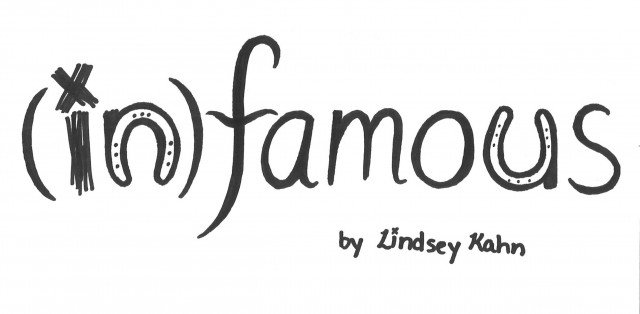 Well, Eventing Nation, it's that time again: I've cooked up some new (in)Famous illustrations, and this time, you're the stars! Your "Oh Crap!" moments have been immortalized as caricatures for your friends to laugh at for your viewing pleasure. Because Parts 1 and 2 were so successful, hang on to your neck straps and get ready for Part 3! And for more insanity, check out my website here.
"Oh Crap" Moment #1: Are You With Me?
Here's photographic evidence that Elizabeth McDade discovered Flint's hatred of painted jumps. I hear ya, Elizabeth. Just a couple of weeks ago, I discovered my horse's hatred of picnic tables. Prepare to become (in)Famous, Elizabeth and Flint!
"Oh Crap" Moment #2: Aim High
Whoops! Way to be an overachiever! Reader Madelene Mertens reached out to us all the way from the Netherlands to share this photo of her and Boxser getting up close and personal with an owl hole. Thanks, Madelene!
"Oh Crap" Moment #3: This Looks a Lot Like Love
Sometimes, you want to give your horse a big hug, and other times … well, you hug 'em anyway! Andrea Baker sent us this "Oh Crap" moment, saying, "My wonderful pony Super Kid decided to take a one stride up as a bounce resulting in this. I did fall off, but got back on and did the up banks right the second time!" That's how you Go Eventing, Andrea! Thanks for sharing.
Have an "Oh Crap" moment you'd like to have featured in the (in)Famous series? Email your photos to [email protected] and your most colorful moments may be redrawn in black and white!
Go Eventing.