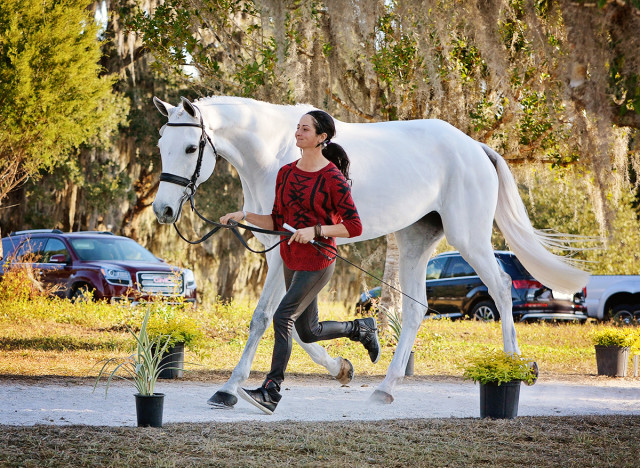 Eighty-one horses will move on to show jumping today in the CC divisions at the inaugural Ocala Jockey Club International Three-Day Event following this morning's final inspection.
All 18 horses that presented in the CCI2* passed. Two combinations withdrew prior to jogging: Katherine Rivera and Royal Luftanzer, who were eighth after cross country, and Clara Cargile and White Indian, who were 14th.
Four CCI* horses were sent to the holding box, and three passed after re-presenting to the ground jury: Joe Meyer's mount Fashion Forward (12th), Laura Szeremi and Quatar Z (26th), and Reagan Lafleur and Bella Van Bruxvoort (28th).
Liz Halliday-Sharp withdrew Elarona, who was in second place in the CCI* after cross country, from the holding box. Two combinations withdrew from the CCI* prior to show jumping: LeeAnn McQuade and Corp Trip and Courtney Swartz and My Son MJ. That gives us 63 horses going on to show jumping in the CCI*.
CCI* show jumping starts at 10:30 a.m. EST, followed by the CCI2* at 1:30 p.m. You can watch live once again thanks to EQTV at this link, and click here to catch up on all of EN's #OJCInternational coverage so far.
#OJCInternational: Website, Entries, Ride Times, Live Scores, Facebook, Twitter, Instagram, Live Stream, EN's Coverage
Comments