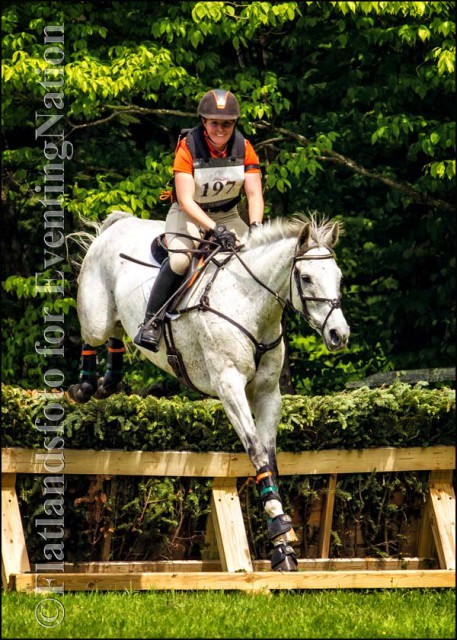 What an awesome weekend for eventing! GMHA held it's annual June H.T. this past weekend and with over 200 entries from Beginner Novice through Prelim, the atmosphere was exhilarating for little Area 1! The sun was shining, the footing was delightful and everyone seemed especially cheerful! I tried very hard to get some good pictures, but nothing amazing came out…but luckily Joan Davis was covering the event! So, without further ado, here are a few more winners from GMHA, courtesy of Flatlandsfoto! Also, a big shout out to GMHA for hosting, yet again, another lovely event. Thank you volunteers as well!
Winner of the Beginner Novice Rider division was Caitlin Brown riding Elite Valentine Cruise! 
One of my buddies, Bekki Read, was the Winner of the Novice Horse A division riding this adorable mare Caledonia Blitzen, owned by Sofie Van Olmen. 
And last but certainly not least is  the Winner of the Preliminary Rider division: Megan Tardiff and Cabana Boy!
I did manage to creep on Tom Davis and King Dingaling's lovely show jump round in the Open Prelim division (they ended up 4th)!