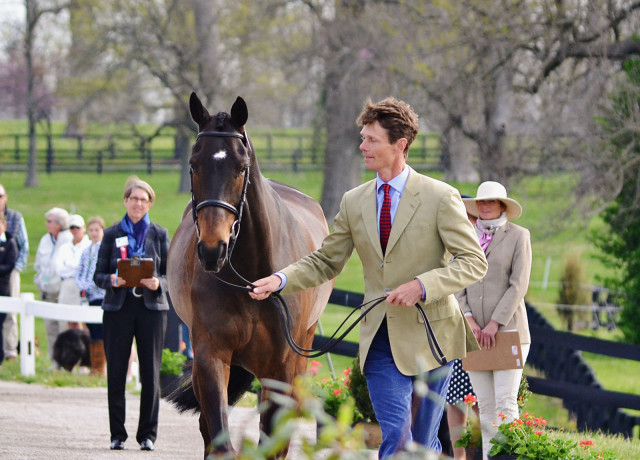 Equestrian Events Inc. announced yesterday that prize money will be boosted from $250,000 to $300,000 for the 2015 Rolex Kentucky Three-Day Event, which increases the payout to all top 20 finishers.
"The Rolex Kentucky Three-Day Event is a high-stakes competition that draws the world's best horses and riders," Lee Carter, EEI executive director, said. "Thanks to support from Rolex Watch USA and Land Rover North America, we are happy to increase the prize money for all of the top 20 finishers. These are impressive athletes."
Badminton also increased prize money this season, raising the take home amount for the winner from £65,000 to £80,000, or about $125,000. 
"EEI was created to help strengthen and support our U.S. Equestrian teams. We think the best way to do that is to create high-stakes competitive opportunities, and that means prize money," Stewart Perry, president of the EEI board of directors, said.
Next year's Rolex will serve as an official U.S. selection trial for the 2015 Pan American Games in Toronto, according to the press release. The Pan Ams will be critically important for Team USA, as a win there secures a slot at the 2016 Olympic Games in Rio de Janeiro.
Rolex tickets went on sale last month for next year's event, which will be held April 23-26. Early bird pricing on tickets is available through Dec. 15, and advanced ticket sales will run Dec. 16-March 2. Gate prices go into effect March 3.
[Rolex Kentucky Ticket Box Office]
Comments