We are delighted to have Diarm Byrne of EquiRatings here at the Land Rover Kentucky Three-Day Event providing analysis on each day of the competition. Keep checking back for exclusive statistics from EquiRatings, and be sure to follow Facebook, Twitter and Instagram. 

The 2018 Land Rover Kentucky Three-Day Event will be the first four-star since the removal of the dressage multiplier. The result of the removal of the multiplier is that dressage scores will be more tightly bunched going into the jumping phases. At this level, cross country will the most influential phase — with dressage just behind and then show jumping (dressage is still the main influencer when you look at the sport across all levels).
We are going to see much lower scores in the first phase; a 45 in the old system is a 30 now — so expect those top horses to be scoring in the 20s. If you want to break a dressage record, you need to hit the teens in the first phase, with Bettina Hoy's 2009 dressage score on Ringwood Cockatoo being translated to a 19.2 dressage score in the new system.
But jaw-dropping dressage scores won't be enough at this venue — it will be about finishing on that score. Make no mistake: This will be a test of who can add the least to their dressage score. Every second lost on the cross country course and every pole down in the show jumping is likely to see snakes and ladders on the leaderboard that we are not used to. Even the day before it begins, the data is suggesting this promises to be one of the most dramatic Kentuckys in recent years.
This will not be a dressage competition
The last time someone came from outside the top five after dressage to win at Kentucky was 2006 when Andrew Hoy and Master Monarch scored a 53.1 dressage and won. He was the only horse to finish on his dressage score (FOD) that year.
In recent years we have seen people get close to the front and stay there:
Position after dressage:
2017 Winner: FISCHERROCANA FST – 2nd after dressage
2016 Winner: FISCHERROCANA FST – Leader after dressage
2015 Winner: FISCHERROCANA FST – 4th after dressage
2014 Winner: BAY MY HERO – 2nd after dressage
2013 Winner: QUIMBO – 2nd after dressage
However, the removal of the multiplier means things will be tighter going into Saturday morning, and there are many opportunities to add to that dressage score. Over the last three seasons, the average jumping clear rate in the cross country here is just 51% — and when you look over 10 seasons, it sits at 53% to make it the toughest of the four-star venues.
This is suggesting we are likely to see about 1 in every 2 get home without jumping penalties on cross country. The other 50% tends to split reasonably down the middle, with 25% being eliminated or retiring and 25% completing with jumping faults. Sunday will bring lots more people adding to their dressage score. In the last two years, a total of eight combinations have not added any show jumping faults! Eight! from 93 combinations! More on that in your Sunday update.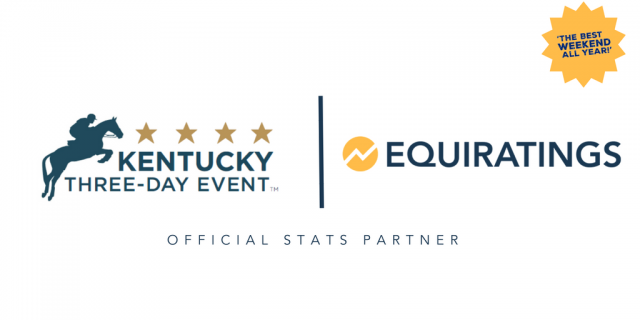 #LRK3DE Links: Website, Ride Times, Schedule, Live Stream, Live Scores, EN's Coverage, EN's Instagram, EN's Twitter
Comments