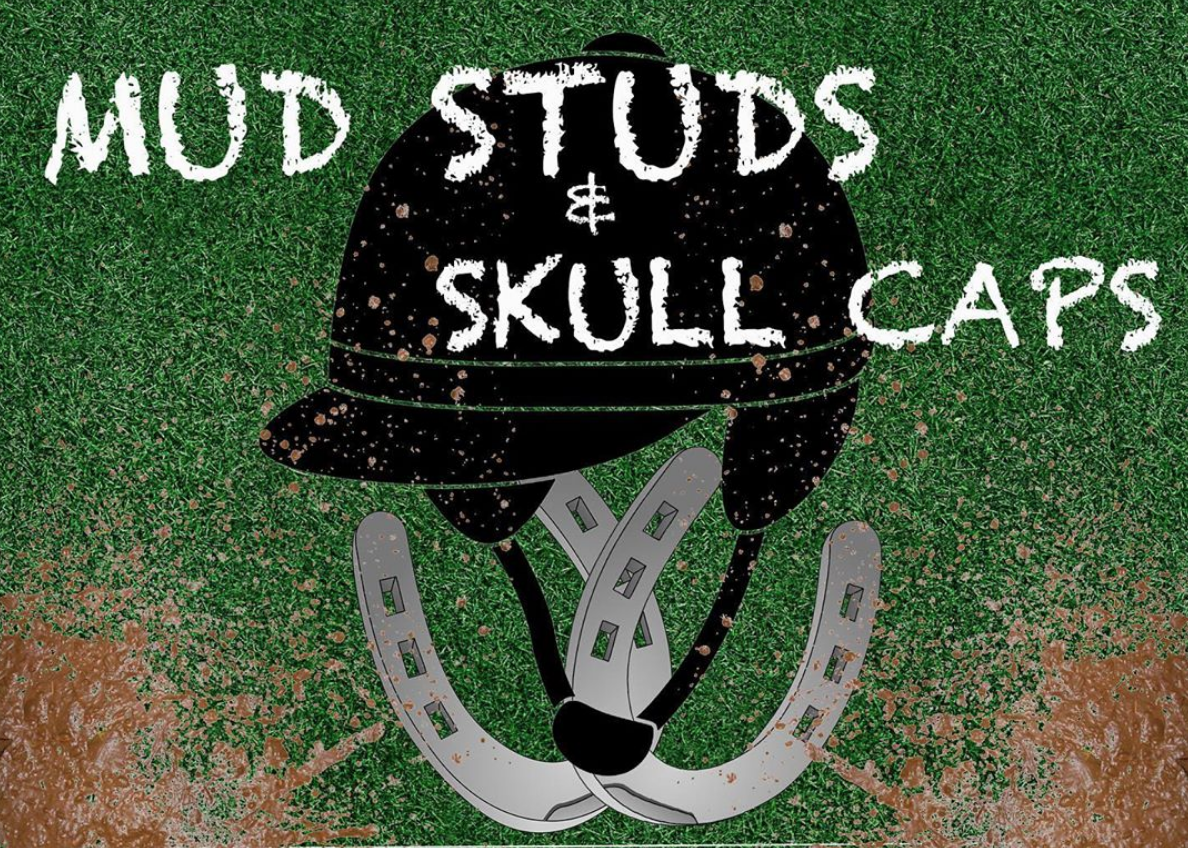 It's neat to get insight on what is happening in the eventing world through podcasts that dive deep into the professionals and big-names of the sport, but have you ever listened to one that is hosted by people just like you and me? Sisters Robin and Kelsey Loch have just the podcast for you!
The idea of Mud Studs & Skull Caps started as an idea for a blog they wanted to create years ago. They explain, "The blog would follow the journey of our new problem pony, sharing our experiences as we worked with her while providing unique training tips and tricks along the way. Turned out that we fixed the pony and never typed a single word for our blog." Robin and Kelsey have revamped the idea, still sharing their experiences, to fit the podcast.
Although they live on opposite ends of the country, they still manage to produce quality content. To my surprise, Robin spends a lot of time editing to make the podcast seamless. Kelsey says, "Half the time our audio ends up with weird static noises … but when we do get usable audio, it's from us speaking into podcasting microphones, while also on the phone with each other, recording our audio separately. There is some fancy editing where Robin pieces the audio together like a funky jigsaw puzzle."
Kelsey and Robin explain that Mud Studs and Skull Caps is basically just them catching up, like they normally do, but into microphones. Their episodes range from talking about different horse boots to moving up the levels. They provide a perspective that any rider can relate to, especially since Robin and Kelsey have differing riding styles and body types. In their latest episode "the one where we try to balance life," published today, the sisters break down how they try to balance horses, work and relationships: "Sometimes that balance works well, and sometimes everything seems to collapse!"
As for future plans, they "hope to continue to grow and learn personally [and] would like to be able to highlight the stories of other non-professionals throughout the horse community." Kelsey and Robin let their passion pick their topics, which allows them to "feel truly invested in the information [they] are sharing."
The real, unfiltered conversations about struggles we face daily as riders sets this podcast apart from others. "We are not professionals; we are just the girls in the barn next door," they say. When listening to Mud Studs and Skull Caps, it feels like a casual conversation with a friend, which makes it enjoyable to listen to.
The Mud Studs and Skull Caps podcast is available on several podcast players including Apple, Google, Radio Public, Listen Notes, Overcast, Pocket Casts, Spotify and more. You can also follow them on Instagram @mudstuds_skullcaps.