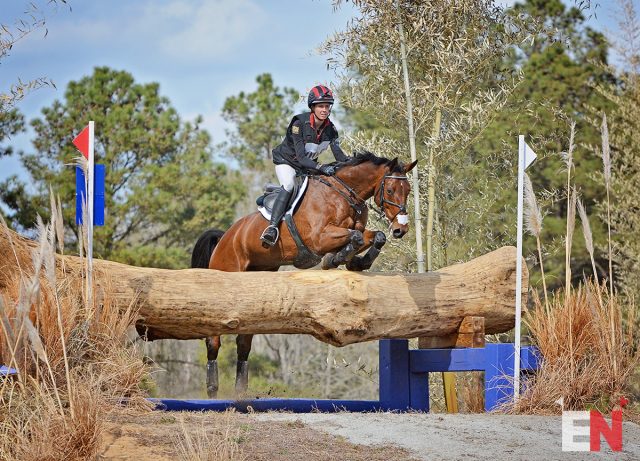 US Equestrian has named a team of three horses and riders that will represent the USA in the FEI Nations Cup at Houghton Hall CICO3* this weekend, May 25-28 in Great Britain.
Hannah Sue Burnett and Harbour Pilot, Jacqueline Mars' 2003 Irish Sport Horse gelding
Katherine Coleman and Longwood, her own 2002 Irish Sport Horse gelding
Caroline Martin and The Apprentice, Sherrie Martin's 2004 Irish Sport Horse gelding
Hannah and Harbour Pilot and Katherine and Longwood are both competing at Houghton ahead of Luhmühlen CCI4*. Caroline Martin is aiming for the Bramham CCI3* Under 25 as part of the 2017 Karen Stives Endowment Emerging Athletes Tour with both The Apprentice and Pebbly Maximus.
Mackenna Shea and Landioso also received a Karen Stives Eventing Endowment Fund Grant but have unfortunately had to withdraw from Houghton. "He's feeling under the weather after his long trip, but he'll be better soon," Mackenna told EN. They are still entered to compete at Bramham next month.
CICO3* dressage will run on Friday and Saturday, with show jumping on Saturday afternoon and cross country on Sunday. There is no live stream, but you can follow live scoring on bdwp.co.uk.
This post has been updated to add that Caroline Martin confirmed to EN she will ride The Apprentice on the U.S. Nations Cup team. 
[US Equestrian Names Land Rover U.S. Eventing Team for Houghton International CICO3*]