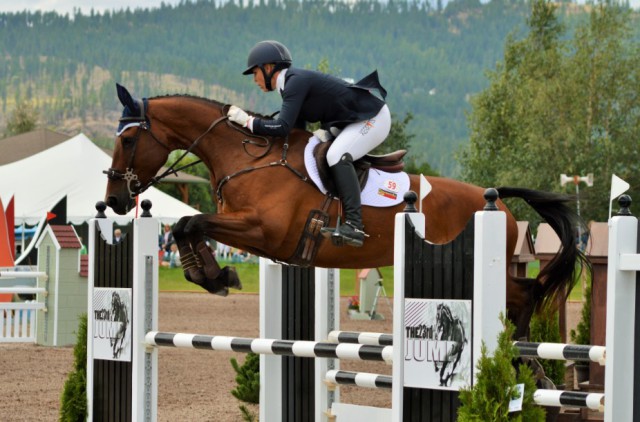 The USEA Foundation and the Rebecca Broussard International Developing Rider's Committee have announced the recipients of the travel grants to the 2016 Event at Rebecca Farm in Kalispell, Mont., July 21-24.
The grant recipients, in alphabetical order, are:
Andrea Baxter, CA
Kirsten Buffamoyer, SC
Bonner Carpenter, TX
Anna Collier, WA
Courtney Cooper, PA
Ellen Doughty-Hume, TX
Leah Lang-Gluscic, IL
Jordan Linstedt, WA
Maddy Mazzola, CA
Jennifer McFall, CA
Ashlynn Meuchel, MT
Heather Morris, CA
Emily Pestl-Dimmit, WA
Kelly Pugh, CA
Bunnie Sexton, CA
Mackenna Shea, CA
These riders will receive assistance with travel and are eligible to apply for the "Big Becky" Developing International Rider Grants. Any FEI competitor at the 2016 event can take part in the interview process for the two year-end grants that will be presented at the USEA Annual Meeting and Convention in December.
The Land Rover/USEF Eventing Competition Grants for The Event at Rebecca Farm CCI3* were announced last month and awarded to Hannah Sue Burnett and Cooley Dream, Amber Levine and Carry On and Caroline Martin and Effervescent.
The Event at Rebecca Farm is one of the most highly anticipated competitions in the country with riders from all corners of the country making the trek to the beautiful Flathead Valley to compete. There is a wait list for many divisions this year. Click here to view the competition's entry status.
[USEA Foundation Announces 2016 Rebecca Broussard Travel Grant Recipients]