Take a look at the field for this year's Rolex Kentucky Three-Day Event and one thing is clear. Majyk Equipe, the innovative equine protection company, is the choice of many top competitors when it comes to protecting their horse's legs during these challenging three-days.
In all, Majyk will have 11 riders out on course with 18 horses between them. The company will also have a strong presence throughout the competition with special deals and promotions on their line of over 80 items available at multiple tack stores throughout the show grounds.
Majyk has decided to really make a splash by offering a special competition for EN readers! One lucky reader will win a VIP trip to Rolex, including:
A travel gift card worth $500
Tickets onto the grounds for all three disciplines, including stadium seating
A chance to meet Team Majyk riders and have a photo taken together (riders and times subject to availability)
A special Majyk Equipe goodie bag to commemorate your time at Rolex
If you aren't already following Majyk Equipe on Facebook, Twitter or Instagram, now is the time to do so! Here's how to enter:
Follow Majyk Equipe on at least one of its social media sites.
Send an email to

[email protected]

and name at least three Team Majyk riders who will be competing at Rolex this year.
Name one of the available colors in the Majyk Equipe XC Elite range of horse boots in your email.
Entry emails are due 3 p.m. EST on Friday, April 14. Any entry submitted after the deadline will not be considered. Entries that do not meet the three criteria above will be considered incomplete and ineligible to win. EN will randomly choose a winner and notify the winner by email.
All entrants must be U.S. residents who are 18 years or older and must be available to travel to Rolex. The winning entrant will be expected to organize their own travel using the gift card included in the prize package.
There is no purchase necessary to enter this competition.
What are you waiting for? Go enter!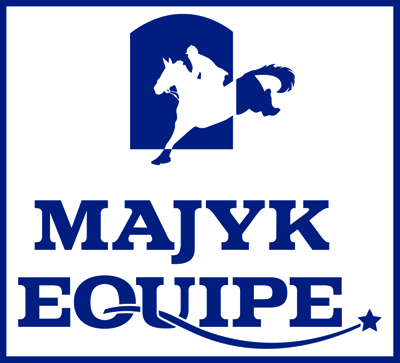 Comments