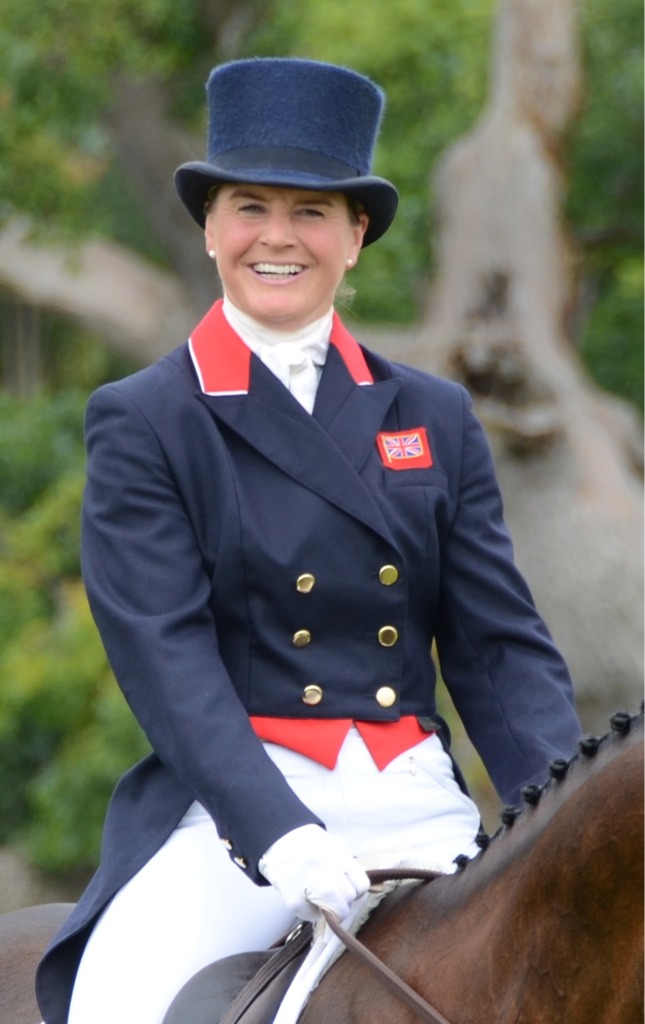 A piggy smile on day one
G'day Eventing Nation, I am back in Australia. It has been a great trip, even the 23 hours of flights wasn't too bad. The scale of the two events I have been to in the UK is very different to any I have been involved in before.
There are lessons learned, things to bring back to Eventing in Oz, from the size of the broadband connection needed in the media centre to the professionalism and friendliness of some of the equestrian world's best.
I am acutely aware of the privilege of the positions I hold in our sport. As a Technical Delegate (TD) I get to watch, interact with and learn from the very best in the world of Eventing. To be part of Burghley was my absolute pleasure and an experience I will remember for my years to come.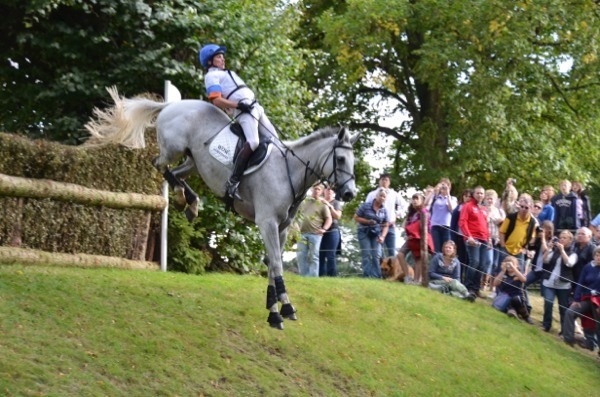 I love this shot of Francis Whittington
The Burghley crew is huge, with so many layers of support across this massive event, remember we are only talking about 80 horses in the four star. Leading the massive team is the delightful and ever-so-calm-on-the-outside, Elizabeth Inman. As Event Director Elizabeth has an enormous weight on her shoulders and manages it so well.
Every good event has a Event Secretary who deals with all of the correspondence, tries to keep pressure off the Director and makes the event look like a well oiled machine. For Burghley this is Anne Whitton.
Anne and Elizabeth together make a formidable team and ALWAYS gave the impression of having everything was under control, even when it wasn't. A calm and considered attitude at the top makes all the difference and these two ladies are some of the best.
I do hope that one day I may be able to return to Burghley and be part of the team once again. I loved my time at Burghley and it flashed by like a dream.
While at Burghley I managed to find some time to hang out with Samantha Clark, mostly while she was frenetically uploading videos and pictures in the Media Centre at any hour of the day, usually between 7am and 11pm you can find Sam in the Media Centre.
Sam introduced me to some people, for instance walking through the truck park, we said hello to William Fox-Pitt. I was even able to tell William something about his XC run at Hong Kong in 2008 that no-one had told him before.
The mysterious Nico Morgan
I met and worked alongside some of the eventing world's best photographers and journalists. The ladies from Horse and Hound were lovely and so laid back, not at all what I was expecting. To go out for dinner and enjoy the company of Nico Morgan and Jon Stroud was out of this world.
It is a privilege to be part of the EN team and be involved so intimately with these great events is very cool. At Blenheim I stood shoulder to shoulder with photographers as we captured the emotion of the 9/11 commemorations. We stood in the freezing rain as New Zealand, Japan and Australia were presented with their medals and then the weather miraculously cleared as the final presentation got under way.
Tiana about to receive her rosette
I nearly cried with Tiana Coudray and her relief at finally achieving glory after so many disappointments. Every moment I was there capturing it for Eventing Nation.
I had a blast and consider it an honor to be part of Eventing Nation. Finally, I am so excited that while I was in the UK, one of my favorite events back home was being covered by Caroline Wardrop or Caz. Caz worked very hard to cover the Sydney three day for EN and did an outstanding job. Thank you Caz, I really appreciate it.
This is Caz with her everyday security entourage
Before I finish up, I better update the final results of the Eventing Nation World Teams Championship, hosted by Blenheim Horse Trials
USA 163.1
New Zealand 185.8
Germany 203.7
France 213.6
Ireland 236.2
Japan 245.9
Great Britain 260
Australia 1155.8
Congratulations to Teams USA, NZ and Germany for medalling in this inaugural imaginary competition. Normal EN service will resume shortly.
Yours in Eventing,
ESJ
Comments