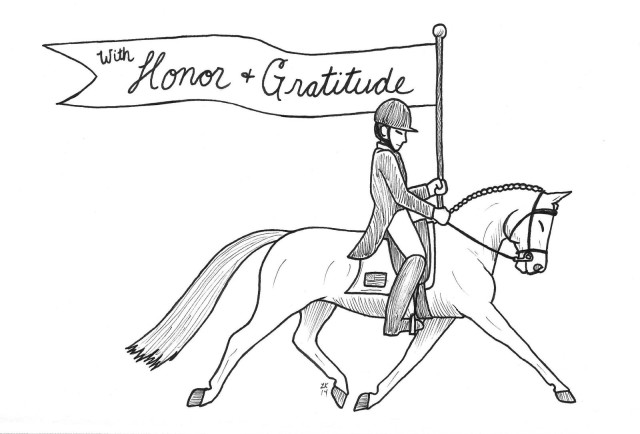 Today is a special day for all those who have served in the armed forces, striving to protect the things that are most sacred to this country. On a day such as this, it's important to take a moment to thank the veterans among us, both two- and four-legged.
Eventing has its roots firmly planted in the cavalry, with its original origin being to test the fitness and ability of cavalry officers and their mounts. All three phases were designed to test a different area of suitability, from quietness during parades (dressage) to stamina across long distances and difficult terrain (cross country) and, finally, the continued soundness after a grueling competition (stadium jumping).
Originally, the Olympic teams for eventing were provided by the military, who at the time had 14 regiments of cavalry. From there, the sport progressed to the format we see today, but still with a nod to the original intent of each test.
In turn, horses have had a vital role in the military for thousands of years. While we have seen the use of horses phased out since World War I, a few cavalry units still exist and, of course, we still see horses in use as mounted patrols or supply carriers around the world.
So today we salute each and every veteran out there. Thank you for all of your service and sacrifice, a gesture that we will never forget.
Comments