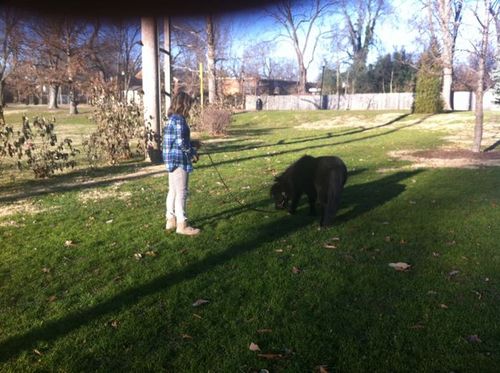 There's a reason Lexington, Kentucky is known as the Horse Capital of the World. Where else would you go for a walk in the park one afternoon, and find a man grazing his mini horse?
Jack DuArte
, who is also an accomplished author and wine aficionado let Lily graze Darleigh for a while so we could chat.
Jack told me his Darleigh goes barefoot, and her farrier lives a couple of doors down from him, and it takes him a couple of minutes to keep her hooves trimmed regularly, for which he doesn't charge. You can read the
Herald Leader article about Darleigh here
, and do check out her facebook page too. Do you think she IS the most famous horse in Lexington, Kentucky?
Many thanks to Jack for stopping to chat, it was a pleasure to meet you and Darleigh.
Lily and Harry consider trading Leo in – traitors!
Comments