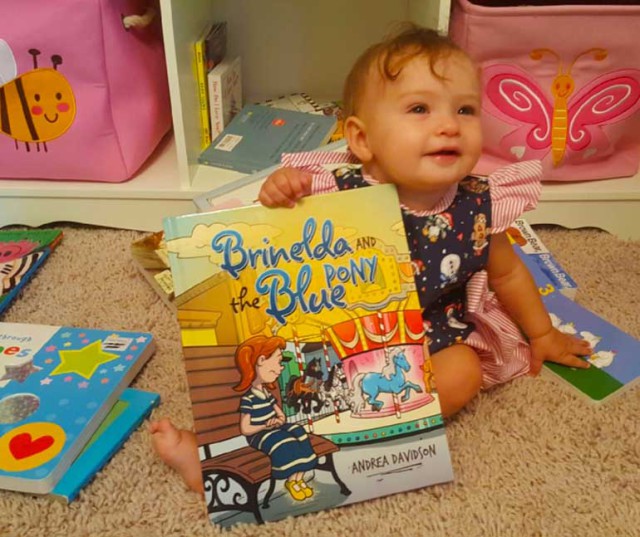 Andrea Davidson can add published author to her many list of accolades thanks to releasing her very own children's book, Brinelda and the Blue Pony. This special story is one Andrea's father Nelson told her as a little girl. Now Andrea is passing the story of the blue pony on to her daughter Aubrey and future generations of horse-crazy kids.
Here's a snippet of what the story is all about: "More than anything in the world, Brinelda wished she could ride the magical blue pony on the town carousel. But the blue pony had a wish of his own. Could a single selfless act grant them both their wishes?"
We won't spoil the story, but it's one we guarantee will enchant people of all ages, and we're excited to be giving away a signed copy just in time for Christmas! Enter to win a copy of Brinelda and the Blue Pony signed by Andrea Davidson using the Rafflecopter widget below. Entries will close at midnight EST on Monday, Dec. 12.
If you want to order a copy now as a present for someone special, softcover orders for Christmas delivery must be placed by tomorrow, Dec. 8, at this link. Softcover books are $20.99, with hardcover books priced at $29.99. The book will also soon be available on Amazon and Barnes & Noble.
Want a signed copy of your own? You can email Andrea directly to order one of the 50 softcover signed copies available before Christmas at [email protected]. Orders must be placed by Dec. 13; the price of $25 includes shipping.
Merry Christmas! Go Blue Ponies.
Comments