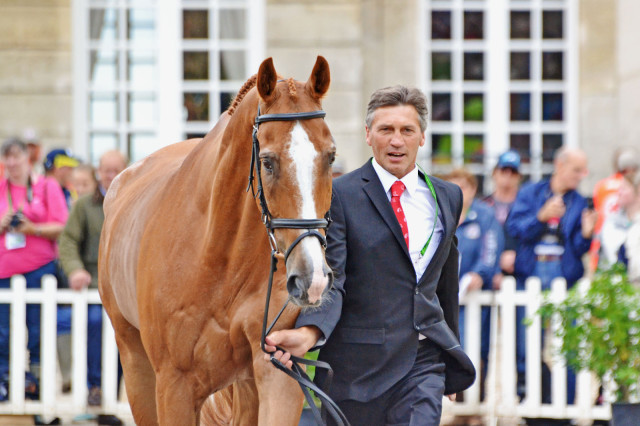 We have good news coming from across the pond this morning, as Eventing NZ confirmed that Andrew Nicholson has been released from John Radcliffe Hospital following an eight-hour surgery to stabilize his cervical spine after his fall at Gatcombe on Aug. 9.

"I am very pleased to be back at home and wanted to take the opportunity to thank everyone myself for their kind messages and support, which have meant a lot to me and my family," Andrew said in a statement.
"In terms of my injury I realise I have been incredibly lucky. My surgeon, Mr Jeremy Reynolds, told me that the injury I sustained to my neck would have caused paralysis at the time of injury, in 98% of cases. I was extremely fortunate this did not happen."
The team of spinal surgeons at John Radcliffe repaired fractures and stabilized Andrew's cervical spine, which he injured while falling with Cillnabradden EVO after the last fence in the CIC3* division at the Festival of British Eventing.
"Obviously I won't be riding again this season, as it will take some time to fully recover," Andrew said. "Whilst I have to take things easy, I am up and about and fully mobile, and look forward to getting back to full fitness in due course."
We're relieved to hear that Andrew is OK and resting comfortably at home. Keep it locked on EN for further updates on Andrew as he recovers, and please join us in sending him well wishes.