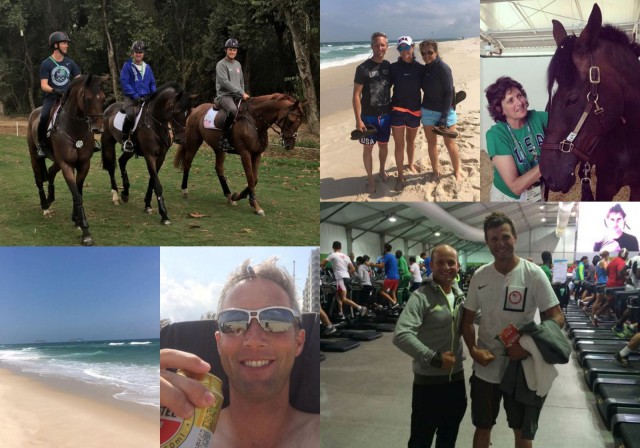 Everybody handles stress the differently. For Team USA's equine athletes, it's all about keeping those legs stretched and muscles loose:
When it comes to our human athletes, on the other hand, everybody has their own pre-competition strategies. Personally, I'm a fan of Clark Montgomery's approach — no shirt, no shoes, no problem.
Boyd Martin, on the other hand, decided to hit the athlete's village gym — which, as it turns out, was quite the cultural experience:
At least he's among friends!
Go Team USA. Go Eventing.
Comments