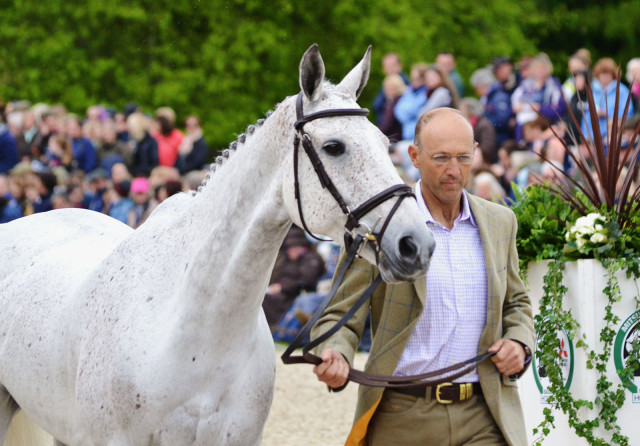 Bill Levett caught up with EN in the press tent at Badminton Friday morning to talk about Shannondale Titan, "Alfie," and Silk Stone, "Silks," the two horses he brought to what turned out to be a very wild competition. He ended up being one of the 32 riders to complete the event with Shannondale Titan, "Alfie" — well done, Bill!
Lucky us, he's coming to America this weekend to teach show jumping and cross country clinics at Jan Byyny's Surefire Farm in Purcellveille, Va., and it's not too late to sign up! Cost is $135 for the show jumping clinic on May 17 and $175 for the cross country clinic on May 18. Both clinics will be between 1 1/2 to two hours, and riders of all levels are welcome.
Riders can also participate in both clinics on the same horse for a discounted fee of $260. See below for a clinic flyer and entry form. Email any questions to [email protected], and check out his website at billlevett.com. Many thanks to Bill for stopping by to chat with EN. Go Australian Eventing!