The Brand Spotlight is a weekly column highlighting up and coming brands. If you know of a brand that should be featured please email [email protected]. 
The perfect purse? Does it even exist? Everyone has their own take on a perfect purse that can go between the barn and social life (that is if you have one). But Tucker Tweed Equestrian has a range of awesome bags for every personality, outfit, and discipline.
The Tucker Tweed Manor Tote is their most popular bag, it's large enough for everything from your wallet to your spurs, while still looking effortless . The littlest details like a Tucker Tweed leather tag and braided top make the biggest differences! The front is accented by a emblem of your choice; my personal favorite is the Hunter Jumper one (because who can get enough of horses jumping!). The color combinations range from black and brown, to bright red, and two color options.
Tucker Tweed also features wallets, iPad covers, larger bags, and a cross body that's perfect for everything from a quick trip to the tack store to an overnight horse show. All are available in a range of emblems and colors as well.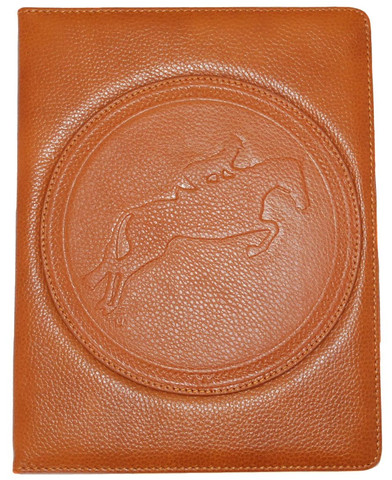 The leather is super high quality and even has the "new leather" smell — when I think nobody is looking, you might catch me smelling it! Each product also comes with a satin dust cover, that I like to put mine in while I'm at the barn so it stays clean. The leather is soft and supple, and stays true to the original color.
Tucker Tweed has some awesome option for everyone from the dressage fanatic, to the fox hunter. Visit their website for more information on their awesome products, and enter the giveaway below for a chance to win an iPad cover! The winner will have the options of both color and emblem.
www.tuckertweed.com
a Rafflecopter giveaway