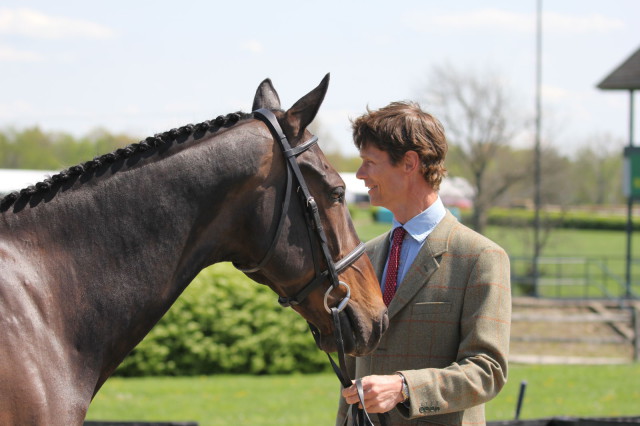 As the 2015 Longines FEI European Eventing Championships will be held at Blair Castle this September, the British team is permitted to have 12 combinations compete instead of the six allowed for the guest nations.

To that end, Team GBR has named a powerful squad for the Championships, with the team of four to be named at a later date.
The British squad is as follows:
Laura Collett (25) from West Berkshire with Mrs Diana Chappell's Grand Manoeuvre
Dani Evans (23) from Bristol with Mrs Luana Edge's Smart Time
William Fox-Pitt (46) from Sturminster Newton, Dorset with Mrs Catherine Witt's Bay My Hero
Pippa Funnell MBE (46) from Dorking, Surrey with Mrs Jennifer A Nolan, Miss Ruth McMullen and her own Sandman 7
Flora Harris (27) from Hungerford, Berkshire with Mrs Caroline Harris and Ms Rebecca Salt's Bayano
Kitty King (32) from Chippenham, Wiltshire with Jane and Frank Inn's Persimmon
Gemma Tattersall (30) from Horsham, West Sussex with The Soul Syndicate's Arctic Soul
Izzy Taylor (32) from Banbury, Oxfordshire with Miss Susan Holroyd and Ms Frances Carter's British Bred Allercombe Ellie
Oliver Townend (32) from Ellesmere, Shropshire with Mr P J Hegarty's Fenyas Elegance
Francis Whittington (37) from Crowborough, East Sussex with Mrs Catherine Witt's Easy Target
Nicola Wilson (38) from Northallerton, North Yorkshire with Mary & Gerry Kemp and Mrs Janine Shewan's One Two Many
Holly Woodhead (21) from Marlborough, Wiltshire with Ian and Heidi Woodhead's DHI Lupison
Five of the squad riders will be representing Great Britain for the first time at the Europeans: Dani Evans, Flora Harris, Gemma Tattersall, Francis Whittington and Holly Woodhead.
Six reserves have also been named in the order in which they would be called up:
Tom Jackson (22) from Kent, with Mr Ian & Mrs Sara Jackson and his own Waltham Fiddlers Find
Wills Oakden (25) from Fife, Scotland with Mr David Kenwright's Greystone Midnight Melody
Tina Cook (44) from Worthing, West Sussex with Mr Jim Chromiak and her own De Nevo News
Jodie Amos (31) from Warwickshire with Miss Nicola Coates and her own Wise Crack
Sarah Bullimore (42) from Keysoe, Bedfordshire with Mr Brett Bullimore and her own Lilly Corinne
Emilie Chandler (34) from Melton Mowbray, Leicestershire with Miss Sally Williams and Miss Nicola Dickson's Coopers Law
Fifteen additional horses and riders have also been entered as reserves; click here to see that full list.
We're thrilled to have Samantha Clark heading across the pond to bring coverage of the Europeans to EN readers, as it's set to be an exciting weekend of competition at Blair Castle. In case you had any doubts, check out this great video:
Comments