Lamberts Sofa will be a friendly, familiar face at the first and the Land Rover finale will be a welcoming sight that all riders dream of sailing over💫 #LRBHT@LandRover pic.twitter.com/rEIFSSc8Zw

— Land Rover Burghley (@LRBHT_Official) September 7, 2019
Rise and shine, EN! It's one of our favorite mornings of the year: cross country day at the 2019 Land Rover Burghley Horse Trials. This is the biggest American field we've seen at the iconic five-star, so there's a lot of watching to do today. If you miss anything, we'll be following the action here minute-by-minute. Keep refreshing this page for all the latest.
Before we start, don't miss Tilly Berendt's compete Form Guide to get the scoop on each and every competitor. First horse will go out at 11:15 a.m. local/6:15 a.m. eastern.
The U.S. riders (plus honorary yank Dom Schramm) will ride at the following times:
Will Coleman & Tight Lines – 11:55 a.m. (6:55 a.m. EST) — Finished 31 jumping + 23.2 time (86.6)
Andrea Baxter & Indy 500 – 12:11 p.m. (7:11 a.m. EST) — CLEAR + 19.2 time (56.8)
Ariel Grald & Leamore Master Plan – 12:31 p.m. (7:31 a.m EST) — CLEAR + 15.6 time (53.7)
Dom Schramm & Bolytair B – 12:47 p.m. (7:47 a.m. EST) — Finished 11 jumping + 37.2 time (86.9)
Doug Payne & Vandiver – 1:07 p.m. (8:07 a.m. EST) — Horse Fall at fence 20. Both OK.
Liz Halliday-Sharp & Deniro Z – 1:35 p.m. (8:35 a.m. EST) — CLEAR + 34.4 time (62.8)
Chris Talley & Unmarked Bills – 1:55 p.m. (8:55 a.m. EST) — Finished 11 jump + 48 time (99.6)
Hannah Sue Burnett & Harbour Pilot – 2:03 p.m. (9:03 a.m. EST) — Retired at fence 20
Buck Davidson & Jak My Style – 2:19 p.m. (9:19 a.m. EST) — Horse fall at fence 16. Both OK.
Lillian Heard & LCC Barnaby – 2:27 p.m. (9:27 p.m. EST) — CLEAR + 28.8 time (67.9)
Woodge Fulton & Captain Jack – 3:03 p.m. (10:03 a.m. EST) — Horse fall at fence 20. Both OK.
Lauren Kieffer & Vermiculus – 3:07 p.m. (10:07 a.m. EST) — CLEAR + 26.4 time (53.1)
#LRBHT19: Website, Ride Times, Live Scoring, Live Stream, Form Guide, Course Preview, EN's Coverage, EN's Twitter, EN's Instagram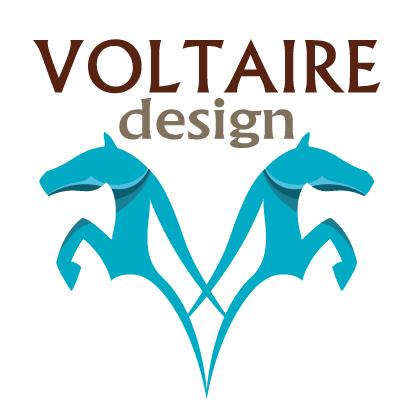 The 2019 Land Rover Burghley Horse Trials coverage is brought to you in partnership with the team at Voltaire Design United Kingdom. Going to Burghley? Head to Voltaire Design in the World of the Horse and meet the team of Sports Saddle Specialists, arrange a free, totally no-obligation fitting for you and your horse, or indulge in the Deal of the Day. Put a deposit on a new saddle during the event, and you'll receive a matching bridle – free! Looking for a bargain? Head to Voltaire Design's sister stand, EquiTack, to check out their premium pre-loved saddles at rock-bottom prices.
11:08: Here's your top ten going into the final day:
11:05 Absolute heartbreak! Ringwood Sky Boy trips into the final water and falls all the way down. They're both soggy and sad unfortunately!
Well I think Tim's unfortunate stumble and fall in the water pretty much sums up XC #LRBHT this year. It's been emotional!!!!

— Faith Bailey EquiArt (@FaithBailey_Art) September 7, 2019
11:03: Tim is scrappy, but successful through the Clarence Court with Ringwood Sky Boy.
11:00: Oliver and Ballaghmor Class finish five seconds over the time for third place on 27.3
10:58: Tim is our final rider on course, and he's clear now through the Trout Hatchery.
10:57: At Clarence Court Oliver is about 15 seconds down on the clock.
10:56: Defending Champions Tim Price and Ringwood Sky Boy are clear through the Trout Hatchery.
10:55: Oliver Townend and Ballaghmor Class go direct at the Joules at the Maltings and get it done fashionably.
10:53: Springpower hit the gate at the Land Rover at the Lake combination (16) and Izzy comes off. Not the ending she had in mind.
10:52: Izzy Taylor and Springpower have a duck out at the Rolex Combination.
10:51: We're relieved to get confirmation from Andrea that Buck Davidson and Jak My Style are both OK after their fall today.
10:50: Izzy clear through the Trout Hatchery. If she comes home inside the time she'll go into the lead.
10:49: Oliver Townend sets out on course, with a slipped disk in his back mind you!
10:48: Pippa Funnell finishes 10 seconds over the time for a score of 26.8 — that's good enough to go just ahead of Piggy French.
10:47 MGH Grafton Street  stumbles into the water by the Lion's Bridge giving everyone a shock, but they're good and still on.
10:46: Third-placed Izzy Taylor and Springpower are clear so far heading toward the leaf pit.
10:43: You can hear this entire crowd cheering for Pippa to "GO on."
10:42: Gemma Tattersall looks like she's got something to prove with Santiago Bay after an uncharacteristic mishap with Arctic Soul earlier this morning.
10:40: MGH Grafton Street pauses and says, "I'm not sure about this," about halfway through the drop at the Leaf Pit. Pippa pushes him on.
10:39: Ludwig Svennerstal went to add to the corner at the Maltings and Balham Mist said no. Ludwig gets swung to the ground and lands on his feel. Sad early ending for this pair.
10:37: Dressage leaders Pippa Funnell and MGH Grafton Street are on course.
10:35: Lauren finishes clear with 26.4 time penalties!!
10:34: In the final water, Lauren and Bug have already hit the optimum time.
10:32 Darn Emma has two runouts at the Rolex Combination. He seemed to spook at the last second and then didn't want to play.
10:32 Emma Hyslop-Webb goes direct through the Maltings and goes clear.
10:31: Quick change of plan for Lauren through Clarence Court, but she doesn't waste any time.
10:30: Coming off a hold, Emma Hyslop-Webb is riding like the wind through the Trout Hatchery. So bold and fun!
10:26: Both Woodge and Captain Jack fell at Clarence Court when they twisted midair. Jack has now affirmed his good boy status — he fell and landed right on Woodge and was clearly trying to find the kindest way to get up without injuring her. Both are up and ok walking back to the stables.
10:24: We're getting word that Woodge has fallen at the Clarence Court. The course is being held now.
10:22: Emma Hyslop-Webb and Pennlands Douglas pick up 20 at the Rolex Grand Slam Triple Brush, where they just miss aim a bit and don't jump the element.
10:20: Lauren clear through the Maltings. She does turn right and take a slightly longer trip there.
10:19: Quick moving for Lauren and Bug through the Leaf Pit. Bug trips slightly in the water on landing — and I gasped out loud — but they moved on with quick recovery.
10:18: Anglo Arab power through the Leaf Pit for "Bug!"
10:15 Lauren Kieffer and Vermiculus leave the start box. Gooooo team!
10:13 Captain Jack goes flying and to the right after dropping down the leaf pit, but Woodge keeps the momentum on track.
10:10 Woodge Fulton and Captain Jack are over the first two!
10:09: France's Clara Loiseau and Wont Wait retire after two stops on course.
10:06: Jonelle was zooming through the Trout Hatchery, but a stumble in the second water makes the do a wide turn to the final element. Faerie Dianimo wasn't really traveling over that final open fence and they take the rail. She chooses to retire there.
10:03: Johan Lundin and Mind Me have come to a stop before the first element of the Trout Hatchery, and choose to retire.
10:02: Jonelle Price and Faerie Dianimo are off and away. Will they be our second pair inside the time?
10:01: Johan Lundin and Mind Me have an interesting jump at the corner at the Discovery Valley that doesn't have the horse's hind end jumping the fence at all, it looks. At the very least I expect 15 penalties for those two.
10:00 "Apparently it's the Year of the Pig or something? And maybe it is?" – Piggy French finally coming around to the #YearofthePig idea.
9:56: Arg! Class Affair isn't quite sure about the final element of the Leaf Pit, and he ducks off at the last minute. The change in balance sends Zara to the ground. She looks ok, though frustrated.
9:55: Zara clear through the first side of the Discovery Valley with Class Affair.
9:52: Brilliant, brilliant work from Piggy who comes home INSIDE THE TIME. Do I smell a Rolex Grand Slam in the making?
9:51 Through the final water, Piggy is absolutely flying. Will she make the time?
9:49: Lots of hooves touching through the Clarence Court for Piggy and Vanir Kamira, but they're going strong. They're only five seconds down on the clock, too, so this is still possible.
9:48: Piggy with a masterclass performance through the Maltings. She cuts her corners, goes direct and makes this all look very, very easy.
9:46: Lillian Heard and LCC Barnaby are home clear! They finish with 28.8 time for a score of 67.9.
9:44: Piggy is absolutely a pleasure to watch cross country. She is so economical through the Trout Hatchery.
9:41: Eyes on the prize: Piggy French and Vanir Kamira set out very determined.
9:40: I should also add that Lillian went direct at the Maltings, and has been one of only few to do it successfully today.
Lillian Heard looking really classy through Joules at the Maltings. LCC Barnaby showing all his scope and sailing through with ease #LRBHT @LillianHeard

— Land Rover Burghley (@LRBHT_Official) September 7, 2019
9:38: Meanwhile, Lillian Heard and LCC Barnaby have been having a good go today! They're through the Rolex Combination clear, though they are going to have time.
9:35: Buck and Jak My Style catch their legs on the white gates and both fall. Briefly scary moment when Buck's foot was caught in the stirrup after Jak rolled over him, but both are up.
9:32: George Hilton-Jones had a very scary moment at the second element of the Cottesmore Leap when Efraim's shoe gets caught on his martingale/girth. He was able to recover quickly, but not before George hit the deck.
9:28: First-timers George Hilton-Jones and Efraim scramble over the second oxer at the Maltings, but all the rails stay up and they finish over the oxer clear.
9:27: Buck Davidson and Jak My Style are very bold through the Leaf Pit and Discovery Valley.
9:21: Whoops. A runout for Kirsty Short and Cossan Lad at Dis who canter by the final corner at Discovery Valley.
9:20: We're now getting word that Hannah Sue has retired.
9:18: The steering seems to be out for Hannah Sue and Harbour Pilot. They don't manage to make the turn at the Clarence Court, so that will give them 20.
9:18: Hannah Sue gets chucked out of the saddle over the Cottesmore Leap.
9:15: Hannah opts to take the right hand turn at the Maltings after two good shots at the first elements. They're clear.
9:15: Comforting:
This Maltings combination at Burghley is freakin me out. Can barely watch 🙈🙈🙈😣

— Blyth Tait (@BlythTait) September 7, 2019
9:13: Chis and Billy finish Burghley!! They're 2 minutes over the time, but look absolutely delighted. They do carry those 11 penalties from earlier in the course.
9:11: Hannah Sue is hanging on tight as they shoot through the Leaf Pit.
9:09: Hannah Sue Burnett and Harbour Pilot nearly fly by the C element in the main arena. She's got on a lot of horse on her hands today it looks.
9:07: Chis does activate the second element of the Maltings combination. They go the long way and jump out the rest well.
9:06: Chris and Billy take the long route at the beginning of the Trout Hatchery and go direct on the way out. They just scrape bellies over the final fence.
9:04: A surprising runout followed by another at the Rolex Combination means Simon Grieve and The Rutman have been eliminated.
9:04: Simon and The Rutman have another circle around at the Maltings, but he gets a spot on jump over the final corner.
9:03: Chris Talley and Unmarked Bills are on course with a great ride through the Leaf Pit.
9:02: Simon is giving this young horse an inspiring, confident round.
9:01: Sam Lissington finishes full of smiles. She did pick up 20 penalties, but rode an overall really successful round.
9:00: Rebecca Gibbs and DeBeers Dilletante try for the direct route at the Rolex Combination, but jump the wrong part of the B element. They manage to stay upright and choose to retire.
8:58: Simon Grieve and The Rutman have a confident start through the Trout Hatchery.
8:53: Oh dear. Sam has a stop at the first oxer at Joules at the Maltings. A quick pull of the handbrake sent the fence crashing to the ground. They take the long route successfully.
8:52: First-timers Samantha Lissington and Ricker Ridge Rui have a beautiful trip through the Trout Hatchery.
8:49 Liz is heading for home. With four fences to go she's already hit the optimum time.
8:47: An interesting ride through the Trout Hatchery for Dee Kennedy and Chequers Playboy, who almost try to bank the oxer in the water. They opt to retire.
8:45: We're now getting confirmation that Tim Price did retire with Xavier Faer.
8:43: Liz makes the choice in the Maltings to go the long way, but she does so successfully.
8:41: We're finally seeing Liz Halliday-Sharp and Deniro Z on the live stream, and they're clear through the Trout Hatchery. A low jump over the first element had Liz taking the long route.
8:40: Oh boy. Marcelo Tosi has come off at the corner in the Maltings. The horse just catches his feet on the rails and stumbles when landing. Glenfly looks healthy running back to the barn and Marcelo was up quickly.
8:39: Brazil's Marcelo Tosi and Glenfly are clear and through the Trout Hatchery.
8:36: Tim is being held to replace those MIM clips — not an ideal moment for this horse who is looking less than confident.
8:35: Julia Norman is currently very thankful the white gate was MIM clipped as she and Carryon Bobby Boy go crashing through.
8:33: Tim Price runs into a heap of issue at the Trout Hatchery: takes the back rail of A and hangs a leg at B. They did finish up there, but the horse looked in a bit of a panic. Let's see what they do next.
8:32: Tim Price is back out there looking very determined with Xavier Faer.
8:29: And here's how you can find that Voltaire booth for your shiny new saddle:
8:28: EXCITING PROMOTION: You can receive a free bridle with reins with the purchase of a new Voltaire saddle, offered exclusively to Burghley spectators.
8:25: Imogen Murray and Ivar Gooden are revving, and this pair certainly has the stuff to make the time, but so far they're a bit down on the clock.
8:20: The Maltings claims another victim in Isabel English and Feldale Mouse. They both fall at the open corner. Horse and rider were quickly up.
8:15: For those of you wondering why a frangible device was not activated in Eliza Stoddart's fall:
@LRBHT_Official Why on earth did no one realize MIM clips are not going to function on fences (gates!) jumped at an extreme angle? The direction of forces required to active them are all wrong! #basicphysics Forces have direction as well as magnitude!

— Maggie Deatrick (@ComedicEventer) September 7, 2019
8:13: Ugh! Those open oxers at the Maltings catch Doug and Quinn. The back rail trips them up and they both hit the deck for a disappointing early ending.
8:12: Just in: The 15 penalties have been removed from Sarah Bullimore.
8:11: Doug and Quinn lovely through Discovery Valley.
8:08: Doug Payne and Vandiver are off and clear through the main arena.
8:00: We just catch Dom at the finish, and he's looking completely thrilled!!! Live scores now reflect 11 penalties for an activated pin on course, though we don't have insight as to where yet.
7:59: Richard Skelt picks up 20 penalties when they don't totally clear one of the elements of the Discovery Valley.
7:58: Live stream producers: WHERE IS DOM?
7:56: Caroline Powell and On the Brash choose the alternative route at the Maltings, and they're clear so far.
7:56: Ben Hobday finishes clear! 28 time penalties added.
We all need a Wiz Kid in our lives 😍💪🏻 #LRBHT

— lily (@LilySivellF1) September 7, 2019
7:54: 15 penalties have been added to Sarah Bullimore's scores so it looks like the Ground Jury things the flag rule is appropriate here.
7:52: On site? Here's how you can find Voltaire Design inside the World of the Horse:
7:50: Dom Scramm and Bolytair B look picture perfect through the Leaf Pit.
7:46 Ben Hobday and Harelaw Wizard looking confident in the first part of the course.
7:45: Questionable jump for Sarah Bullimore and Reve du Rouet at Clarence Court. They took the flag on the final fence, but with only a side view we can't tell what the fence judges will think.
7:44: Ariel finishes 39 seconds over the time, but a clear round for her first Burghley!
7:41: We haven't seen much of Ariel, but they're clear through Clarence Court at 20.
7:40:
I started my day with a bag of buttons sat in my gym gear, for every rider that went clear inside the time I will do 10 sit ups, for every that didn't – buttons.

So basically I haven't moved and I'm out of chocolate. #LRBHT

— Steph Parsons (@ProflexEventing) September 7, 2019
7:39: Sarah Bullimore and Reve du Rouet are on course. Fun fact: Reve du Rouet has 15 starts at five-star level — more than many riders!
7:38:
A brilliant pathfinding round from Tim Price who looked almost casual round that massive track. A slightly more enjoyable spin than Bango gave Tim at Badders when he was just a tad strong 🚜 #LRBHT pic.twitter.com/I6wnA0auZ2

— Nicki Strong (@HSEquestrian) September 7, 2019
7:35: Katie Preston and Templar Justice go crashing through the the open corner at the Maltings. Katie hung from the horse's neck and had me at the edge of my seat as she climbed back into the saddle. She went for another jump over the alternative, but had a fly by and called it a day with retirement.
7:32: Ariel Grald and Leamore Master Plan are off!
7:30: The very animated David Britnell go crashing through the Maltings open oxer. The element, at 13 ABCD, has caused many problems so far.
7:27: Andrea and Indy are home clear!!!! They add 19.2 time penalties for a current score of 56.8. 🇺🇸
7:26: David Britnell and Continuity living dangerously at the Leaf Pit. They go the long route, but barely make the turn and nearly go crashing through the outside fence.
7:22 Andrea and Indy eat the Rolex combination for breakfast. This mare is flying.
7:20: Nothing can stop The 500. She zooms through the Trout Hatchery, taking one flag that could be a point of dispute, but from our end (and the opinions of our commentary members) she looks to have done the effort.
7:19: Andrea and Indy clear through the Leaf Pit and Discovery Valley. They look brilliant!
7:16: Priorspark Opposition Free just did not have his heart in it. A little too much backwards riding left him hanging a leg at the gate at Land Rover at the Lake, both horse and rider hit the deck. Rider and the horse were quickly up, and Eliza is being seen by medics.
7:14: Andrea Baxter and Indy 500 are on course! Aaaaand she's being held before Discovery Valley to repair that pin that Eliza took out.
7:13: Eliza rides like mad to the first element of the Trout Hatchery, but Priorspark Opposition Free is not on the same page, so they pick up 20. They had taken down the back rail of 8D at the Discovery Valley.
7:12: Will Coleman and Phish have finished with 31 jumping penalties and 23.2 time penalties for a two-day result of 86.6.
7:10: A frustrating runout for Eliza at Discovery Valley. She also takes the long route to avoid the massive drop at the Leaf Pit. Ludwig is in the commentary box now, and reports that the Discovery Valley is not reading as easily for the horses as he expected, so you have to go in with extra confidence.
7:08: Eliza Stoddart and Priorspark Opposition Free won Thursday's dressage, sit 9th now, and they're off on cross country.
7:06: Will clear through the egg boxes. He does add the alternate route, though his first two fences were very appropriate.
7:05: Five-star debutants Arthur Chabert and Goldsmiths Imber clear through the Trout Hatchery — though they spent a lot of time in the air over those oxers.
7:04: Nicky has done a masterful job in her first Burghley. MGH Bingo Boy was looking a little timid midway through, but she just kept giving him confidence and now he's most definitely finishing more confidently than he started. Well done!
7:00 Will and Phish have taken down a frangible pin at the first element of the Trout Hatchery, an open oxer.
6:58: Will Coleman had a completely beautiful step off the bank at the Leaf Pit, but a miscommunication results in a runout at the skinny C element. Damn.
6:55: Will Coleman and Tight Lines are out on course. Go Phish!!
6:55: Nicky Hill and MGH Bingo Boy have to work through their alternate route at the Discovery Valley after having a runout at the D option. As Ian Stark said, riders need to walk every single line because sometimes you get halfway through and need to make sure you don't jump the same element twice or get another silly elimination.
The course is causing carnage in these early stages! The first eight riders have gone. Two have picked up 20 penalties, two have parted company and none have made the time. Influential phase! #LRBHT

— Land Rover Burghley (@LRBHT_Official) September 7, 2019
6:51 First-timers Caroline Clarke and Touch Too Much have retired early in the course. "Possum" seemed to just not be up for it today and Caroline sensibly retired after two fly-bys.
6:50: AH! Hazel gets just too deep to the first open oxer at the Maltings, and they come crashing through the back rail and she has a frustrating rider fall. Both ok.
6:46: Hazel Towers shows off Simply Clover's straightness at the Leaf Pit with an effortlessly loose rein.
6:44: Oh rats, Will Furlong and Collien P 2 have a stop at the first element of the Trout Hatchery. Looks like he gunned at the open oxer, but "Tinks" didn't quite see the whole picture. They're clear through the alternate route.
6:38: After scraping across the first massive oxers at the Joules at the Maltings, they just get to the open oxer a little too long, and crash into it, sending Gemma out the side door. Both look ok.
6:35: We didn't see much of Ludwig Svennerstal and Stinger, but here they are home clear! They do pick up six time penalties for 38.8 at the moment.
6:34: I've never seen a horse throw himself so eagerly off the edge of a cliff, but here "Spike" is diving into the Leaf Pit. 💁🏼‍♀️
6:31: Gemma Tattersall and Arctic Soul are off on course now, so not long until we get a very real understanding of the time here.
6:28: Michael Owen was going for 4, but Bradeley Law was thinking five. The miscommunication means legs were rubbing, and they had to take a circle for 20 penalties.
6:27: With his first ride, Tim finishes clear, but with an additional 41.6 time penalties.
6:23: We have two pairs withdrawn before the start: Georgie Spence & Wii Limbo and Pippa Funnell and Billy Walk On
6:20 a.m. Eastern: Tim Price and Bango, who are tied for equal 11th, look to be sailing a little slower, but making all the meaty combinations look easy. He's gone direct nearly everywhere.
Comments