At the tail end of a long and tumultuous day over the toughest Land Rover Burghley Horse Trials track in recent memory, it must have made for frightening viewing for the last batch of riders to take to the course. But despite only half the field making it home, and myriad broken pins, missed distances, and unlucky tumbles along the way, dressage leader Pippa Funnell – who confesses to not being a particularly brave soul – was up. And her mount? Well, he's certainly gained a reputation across the country – and it isn't one that would fill most people with confidence.
"I've hidden away in my lorry all day," she confesses. "I watched Sarah Bullimore's round and thought she looked fantastic, so I walked away, sat in my lorry, and felt ill."
But when her number was called, she knew what she had to do, and that was attack. And so she did: buoyed along by the irrepressible confidence granted her by her clear round inside the time at last week's European Championships, she dug deep, gritted her teeth, and piloted the quirky, cheeky MGH Grafton Street home, adding just four time penalties to hold onto her overnight lead by the slimmest of margins. It was Funnell at her finest – and at her very grittiest.
"I'm a bit overwhelmed," she laughs, breathless and beaming after the exertions of her round. "It's a bit of a surreal day, really – I had no idea what to expect from the horse. He was a little monkey at Tattersalls, where he should have won, and he cost us the win at Blenheim a couple of years ago too, but I thought, 'he's not going to have the last laugh on this cross-country day!'"
The former Grand Slam winner's inarguable experience shone through as she imparted endless positivity – and more than a modicum of gumption – to the eleven-year-old gelding, who makes his five-star debut here.
"It wasn't a copybook round, and it wasn't pretty – I had to reward him when I could, but I also had to say, 'come on, mate!' He can slip out through his shoulder on corners, and I often correct in a backwards way, but as he's not as experienced, I had to stay with my brave pants on. If I could have, I would have looked like Piggy, but sometimes you have to throw away the style book."
On a day when just one rider made the time, Pippa's speed, too, was impressive.
"I often think I'm a bit of a granny, and so slow, because I don't run at speed at one-day events," she laughs. "But at this stage of my career, I can't go racing around them all – I think about the rhythm, and that rhythm is how you ride these big courses. He's got a turn of speed, which he probably learned when he was ridden by Andrew Nicholson – he can turn and run."
The influential Joules at the Maltings was a particular highlight for Pippa, who has had issues with the horse at right-handed corners, and she showed her experience at the Leaf Pit where, she knew, he could stop with her at the drop, as he did at Tattersalls.
"I was lucky that we had enough engine there – he was green off the drop, but we had enough engine that he couldn't go backwards," she says.
That today has been her day is made even more special by the fact that Pippa knows the other end of the spectrum all too well.
"Two years ago, I was riding in pain and not confidence," she says. "I said to Emily Philp earlier, 'one thing you do learn the more you do is that yes, you do get nervous, but you learn to deal with disappointment.' I've driven away disappointed enough times, and you still have your mates, you've still got washing to do, and you still go to the local pub and no one knows who you are."
It's all about the highs and lows – and it's about persistence, too, which Pippa and owners Jonathan and Jane Clarke have exhibited in spades.
"I know the little bugger's got it in him, but he's cheeky, with a huge personality, and he's always getting into trouble on the yard and attention-seeking," she says with a smile. "But you just have to keep him between the flags without losing his shoulders, and he really dug deep today."
Though a lifetime of hard-earned experience won the day, Pippa's burgeoning confidence was bolstered by two good omens.
"I was delighted when they gave me the number 77," says the rider, who wore back number 7 at the Europeans. "It's a really lucky number for me – if you look at my Tilly's Pony Tales books, Tilly wears the number 77."
The early loss of her hat silk on course also signalled good things to come: "I thought, 'oh my god, I've ridden around the whole course with an egghead, and I always make these faces like I'm hating every minute, so it's going to look awful! But then I remembered – when I won here on Primmore's Pride, I'd lost my hat silk and was an egghead then, too!"
So how will Pippa prepare for the final battle ahead?
"I'm going to sleep in my number bib tonight," she laughs.
Badminton winner Piggy French has never made the time at Burghley before, but she picked a good time to do so – she and Vanir Kamira were the only pair to stop the clock inside the optimum time, boosting them from fifth to close second place, just a tenth of a penalty behind the leaders.
"Me! I made the time!" she exclaims. "Usually she can be so quick, but I've never quite got there – we always have a few seconds, which is so frustrating."
Piggy's impressive round was delivered despite some pre-match concerns about the mare's readiness, after a long break, a bout of foot-soreness, and a surprise stop at the water at her final prep run cast the team in doubt. And although she happily and comfortably delivered the goods on the day, Piggy had to change her plan slightly on course.
"She got tired between three and four minutes, which never happens," she explains. "So I let her coast along and then freewheeled her downhill so she could fill her lungs, and then she hit the next hill fighting. I definitely went to my plan B and C on stride patterns in some places. I was definitely conscious of her – has her preparation been alright? And she's getting older, too. She ran well here last year, but they're not machines, and you don't know how they wake up in the morning."
After clearing the tricky Trout Hatchery, Piggy indulged in a cheer and a wave to the crowd – "I thought, 'thank god that's over with!'" – before getting swiftly back to business.
"Once you've got the Dairy Farm out of the way you can get home, and all the jumping is there in front of you – and the sizes eases up a bit, thank god," she says with a grin. "She's such a little fighter; she really grits her teeth and says, 'come on, mum!' She's a little horse with an enormous heart, and she's an experienced horse, which is an advantage that not many have. She'll let me know when she's hit her limit. She's her own horse, and I definitely have to get in her mode – but you're lucky when you have the blood and heart to go round on."
Vanir Kamira, who remains the diva of Piggy's yard with a laundry list of management demands, certainly didn't hit her limit today, pulling up fresh and bright-eyed.
"She's a pain in the ass 363 days of the year," laughs Piggy. "Our lives revolve around her, and she's a tricky little thing, but I'm so proud of her."
2017's victors Oliver Townend and Ballaghmor Class headed out on course as the penultimate combination to run, and they made child's play of the enormously influential track, adding just 2 time penalties to sit third overnight. Like Pippa, Oliver – who's recovering from a slipped disc – only opted to watch a tiny amount of the day's action.
"I went in the tent at one stage, watched about four people, and walked away. I wasn't going to learn anything watching what went on," he says. But Ballaghmor Class is established now – certainly more so than he was when he won here on his debut as a ten-year-old – and both horse and rider knew what they had to do to make an easy job of it.
"He feels completely professional now, like he could run around any course in the world," says Oliver of the 12-year-old gelding, who has never finished outside the top five in four runs at this level. "Yes, the time penalties are frustrating, but it's a marathon. We know what he's capable of now, and we're not going into the unknown, so the pressure is on me to make sure I give him a good ride. Those five seconds came from coaxing him and trying to give him a nice round – and it was probably the nicest round I've had on him at Burghley. It feels like he's made for it."
Though the top three are tightly clustered, there's more than ten marks between third and fourth place. The rollercoaster ride of the day meant that Ludwig Svennerstal and Stinger, placed 29th after dressage, held the lead for much of it – but the final cluster of experienced riders and world-class rounds meant that he was nudged down to fourth at the end of the day.
"He's a very good horse, and it's the first really long course for him," he says. Ludwig started here last year with the gelding, but opted to pull up after knocking a pin at the Rolex Combination, and ultimately took him to the World Equestrian Games instead. His six time penalties were thus attributed to a tactical ride through the same part of the course today.
"Last year we were a bit too quick through there, so today I set up a bit more," he explains. "Maybe I rode it too slow, but I wanted to give him a nice ride. I could have been quicker from the Cottesmore Leap; I was a bit slow from there, but I'm really happy with him. It's all about riding the horse you've got, and riding your feeling – if you go too fast, you have a tired horse."
Nonetheless, Ludwig showed committed, forward-thinking riding – particularly through the upright gates at 16AB, where he opted for the forward one-stride, rather than the short and bouncy two.
"It was very good – he was very honest," he says.
It was all rather 'will they or won't they' for Sarah Bullimore, who delivered an exceptionally classy clear round aboard the experienced Reve du Rouet, adding ten time penalties and, for a little while, 15 extra penalties for missing a flag. But those penalties were ultimately removed, much to the delight of the experienced British rider.
"He was absolutely awesome – he didn't deserve that," she says, a smile lighting up her face. "He's a true cross-country horse, and so scopey, and so straight on the lines – he's just unbelievable. We just had a little mishap when he slipped [after the first element at the Dairy Farm] and had to add an extra stride, but he tried his heart out and just screwed over the second egg box. He's such a good horse, and he doesn't deserve just to be here for the beer."
At the tough Trout Hatchery, which claimed its fair share of broken hearts through the day, Reve du Rouet gave one of the best performances of the day: "he was absolutely foot-perfect – you always jump into the second part of the water thinking you might have to go left or right, but it was all right there."
Gemma Tattersall's day started with heartbreak when she tumbled off her stalwart campaigner Arctic Soul at the Maltings, but disaster turned to triumph when she romped home clear with the inexperienced Santiago Bay, adding 11.2 time penalties for overnight sixth place.
"I can't even explain the day – I was furious with myself this morning," she says. "I was on the floor and he looked at me as if to say, 'for god's sake, get up – we've got loads more jumps to do!' He's got serious anger issues with me now – he's an old-timer and he knows he should be out there."
Watching the day unfold didn't fill Gemma with confidence, either.
"It's been quite challenging to get on a young horse and go round again, but she's so scopey and so game, and we just talked each other through the course. I'm so proud of her for producing the most perfect jumping round over the toughest Burghley I've ever seen."
Despite her earlier problem, Gemma made herself go the straight route at the tough Maltings combination – and when she cleared it, she made sure to enjoy the moment.
"I punched the air and cheered and told her how amazing she was when she jumped that bloomin' fence," she laughs.
Pathfinder Tim Price had a day of colossal ups and downs, too – he sits seventh overnight on his first horse, Bango, who looked considerably more rideable than he did at Badminton. He added 12 time penalties to climb from eleventh place after the dressage.
"I was tentative with this horse, because at Badminton he raced off with me," he says. "I couldn't go flat out with him at the beginning, but the course suited him down to the ground. He was super, and bold, and that's why we persevere with him – he has so much ability, he just gives me a hard time in front a bit. I just had to get a bit cowboy and dig deep into the toolkit at the gates, but the one stride was there all day long – it's just a tough stage of the course for us, going downhill, because he tends to run through the bridle."
But what goes up must sometimes come down.  It would be an early end to the day for Xavier Faer, who was one of many to knock the pin at the oxer at the Trout Hatchery. Knowing he'd incurred the penalties, Tim added in a circle, popped through the Rolex Combination for the experience, and then opted to save the talented gelding for another day. And so all eyes were on last year's winner Ringwood Sky Boy, the last horse on course. After making light work of almost the entirety of the course, he stumbled while cantering through the Lion's Bridge water on the way home, and both horse and rider went down, ending their campaign for 2019 and leaving Tim with just one horse for tomorrow's final phase.
Imogen Murray and Ivar Gooden once again showed their prowess in leaping up a leaderboard, climbing from 60th to 8th after zooming around to add four time penalties, while France's Sebastien Cavaillon, thirteenth after dressage with Sarah d'Argouges, moved into ninth despite experiencing their first-ever stop on course – just before the Cottesmore Leap. "I said to the jury, you are crazy to stop me here!" But the hold – which was to check a minor surface injury that the mare picked up from a flag – didn't stop them from regrouping, digging deep, and coming home with 19.2 time penalties added to their 29.8 dressage score. Becky Woolven and DHI Babette K romped home in the same time to round out the top ten.
It's been a whirlwind day of ups and downs for our US contingent, and one which saw some experienced combinations come to grief and relative newcomers to the level impress over the tough track.
Lauren Kieffer and Vermiculus end the day as the best of the US combinations in 11th place, dropping from fourth place after adding 26.4 penalties, partly due to a hold midway through the course.
"I did really go with the intention of being faster, but I had to take a few unplanned long routes," she says. "But full credit to him, because he kept trucking on. It was the hardest course he's ever seen, and it's the hardest I've ever had to work. It's really hard to get their adrenaline back up after a hold."
A scrappy ride through the Trout Hatchery was held together by some committed riding on Lauren's part, and when she reached the Dairy Farm – the last major question on the course – she opted to go long rather than take the risk of attempting to string together the direct route.
"It was just out of reach," she explains, "and I had to fiddle my way to the option – but all the way, he was trucking on."
Burghley debutantes Ariel Grald and Leamore Master Plan impressed in their five-star debut at Kentucky, and they backed it up today, too, notching up 15.6 time penalties and a clear round to sit twelfth overnight.
"It was just amazing – it's been my goal all year," says the hard-working rider, who received the Jacqueline B. Mars International Grant to fund her trip. "I'd never stepped on Burghley soil before, or even UK soil – everyone said it was big here, but I didn't appreciate just how big. But I just went out with a plan, knowing the plan would probably go to pieces at some point. Bobby Costello and Erik Duvander told me to find the line and point, and he fought for me out there – I was just hoping to be a little bit faster.
Andrea Baxter and Indy 500 got what they came for, and then some – they achieved the clear round they'd been hoping for, adding 19.2 time penalties, and they're in an enviable position, too. They sit 13th as we head into the final phase.
"It wasn't pretty, but Burghley doesn't need to be pretty, huh?" laughs Andrea, reflecting on her determined round. "Last year I had a 20, but it was much prettier – I had visions in my head of being pretty again. But I was held at six, which ruined my flow, so I slapped her together a bit but never quite found the rhythm."
Andrea's first thoughts on being held were of a prior incident, in which she found herself held for an hour and a half.
"You never know how long it'll be, or if you'll be able to keep the adrenaline up."
Through the Trout Hatchery, Andrea found herself having to dig deep to make up for the flow she hadn't quite regained.
"I wasn't planning on going long, but she drifted left – which is odd, because she usually drifts right! I could have made it, but I decided to go for the option – but then I dropped my rein, so we barely made it over. I hope we made it over, anyway – we certainly levitated over something!"
Liz Halliday-Sharp put a tricky season with Deniro Z behind her, coming home clear with 34.4 time penalties to sit fifteenth overnight, dropping down from equal seventh after dressage. But despite their clear round, Liz found herself having to work hard to tick all the boxes.
"I had to do a couple of options that weren't in my plan," says the rider, whose last three-day with the horse was at Luhmühlen last year, where they finished eighth. "He got a little backwards in the middle part of the course, and I wasn't quite getting the power I hoped for – I had to really kick on at the Maltings and he did a superman jump, so I knew I wouldn't make the turn and rerouted. It's disappointing to have the time – he's a wonderful horse and could have been very competitive, but he'll come away stronger for it. He's an incredible horse and so game – but here we are, we've got round Burghley!"
Like Andrea Baxter before her, Lillian Heard had one big goal this week: to come home with a clear round on her third attempt with LCC Barnaby. She did just that, clocking up 28.8 time penalties to round out the top twenty after taking straight routes everywhere except the Leaf Pit – the former architect of her Burghley heartbreak.
"I have more experience out there now, but he was awesome," she says. "Everything was smooth – who has a smooth ride at Burghley?! Now I'm back, I'm frustrated I wasn't quicker, but I've failed here before and I didn't today."
With her Burghley demons banished, Lillian's looking ahead – well beyond tomorrow's showjumping.
"I promised myself that if I went clear here I'd go to Badminton – I've always wanted to go, and who knows when I'll have the horse again."
Prior experience, too, meant that Lillian wasn't put off by how many people failed to complete throughout the day.
"I wasn't surprised when they weren't coming back," she says. "Last year, I was like, 'what is this?!' This year I was like, 'this is what it's like.' I stuck to my plan, and I'd usually change it."
Will Coleman and Tight Lines were the first US combination on course, but they also had one of the trickier rounds of the day: shellshocked by the crowds, 'Phish' proved tough to manage on course, and they ultimately added 20 penalties for a run-out at the C element of the Leaf Pit and 11 penalties for a broken pin at the Trout Hatchery oxer, plus 23.2 time penalties, to their dressage score of 32.4, putting them 28th overnight.
"The plan certainly wasn't a run-out and a pin, but it happened," he says. "He was really just pulling like a train, and I couldn't get him to settle – he got right under the oxer and froze a bit. The whole round, his body was going faster than his brain. But he's a pretty worrisome horse, and that might be the root cause – he didn't settle in the crowds. He's not dishonest and he got it done, and we've got to start there, I guess – he came out frenetic and the whole occasion got to him, but he'll be better for it."
Honourary American Dom Schramm and Bolytair B, who ride for Australia but are based in the States, tackled their first Burghley and second five-star with aplomb to sit 29th overnight after adding 37.2 time penalties and eleven for a knocked pin, picked up at the Trout Hatchery – but that didn't stop Dom from storming home with an enormous smile on his face.
"I'm happy to be home in one piece," he grins. "I was surprised how backed off he was by the crowds at the beginning, and I couldn't really get his head down. But what a horse! I came here for redemption – I rode like an idiot at Kentucky. It's amazing what an outstanding horse can make an average rider look like!"
A big jump at the Maltings prompted Dom to take an unplanned long route, while a 'pegasus distance' at the Dairy Farm sharpened the pair up for the trip home – "that fence kept me awake at 4am!" – which they cruised through in style.
"It's unbelievable, and it kind of feels like I've paid my bit back to all the people who support me," says Dom, who was astonished by the scale and difficulty of the challenge set. "I kept looking at my watch and thinking, 'how the hell does anyone make the time here?!' Mark Phillips is a genius course designer, and it's a privilege to ride around here."
Chris Talley and Unmarked Bills also added eleven penalties, though they picked theirs up at the Maltings, and a further 38 time penalties sees them sit 32nd going into the final phase.
"It's an unbelievable feeling to stand in the finish box," says Chris, who rode with his late grandmother's favourite flower tucked in his armband. "It's difficult out there today and a lot's not going to plan – I was a bit off over at the Maltings, so we had a pin. I overrode it and he tried to use his scope, but couldn't quite make the rail. It was scrappy, and it was tough, but it was an unbelievable feeling."
Chris had to ride conscientiously after 'Billy' lost his right front shoe at fence 5: "I tried to save him and get him home, and I didn't want him to lose confidence when he'd been going so well. It's more than I could have asked for – I was all okay with having a green moment, but he exceeded my expectations in every way. He's shown me around some of the biggest courses in the world – he's amazing, and it still hasn't set in that we've crossed the finish line."
The day ended rather earlier for several US combinations. Hannah-Sue Burnett and Harbour Pilot retired at the Dairy Farm after a problem, despite showing early flair and promise, particularly at the Trout Hatchery. Doug Payne fell from Vandiver at the Maltings, while Buck Davidson and Jak My Style tipped up over the second upright gate at the Lake, with Buck getting hung up from the stirrup iron as the horse clambered back up, and Woodge Fulton and Captain Jack took an ostensibly nasty but ultimately harmless tumble at the Dairy Mound. We're pleased to report that all are uninjured.
The Post-Mortem: A Closer Look at Burghley's Inimitable Influence
After three withdrawals – Pippa Funnell and Billy Walk On, who will run at Blenheim instead, Michael Owen and Jims Pal, whose running was contingent on how the course was riding, and Georgie Spence and Wii Limbo – 64 horse-and-rider combinations came forward to tackle today's phase. Of these, we saw just 33 complete – and only 23 do so without picking up jumping penalties. That's a 52% completion rate, and a 36% clear rate – interestingly, although Burghley is the biggest track in the world, it ordinarily has the highest completion rate at around 62%.
Though the problems came up thick, fast, and well-spread through the intense middle section of the course, the consensus from riders as they came home was universal: the course was a fair one, and one lacking in gimmicks.
"It's tough, but there's no trickery like you see in a lot of European courses, where there are things coming up off blind bends and it feels like they're trying to catch you out," says Oliver Townend. Piggy French, who was vocal about her dislike of the white gates at 16AB, agreed, citing her faith in Captain Mark Phillips – and nodding her agreement that this is a course that's meant to be attacked, not intimidated by.
"I thought it was an enormous course when I walked it – the oxers at the Maltings (13ABC) rode as big as they walked, which was a scary feeling," she says. "But [before my round], I thought the double of gates were really hideous – nearly unjumpable – and maybe that's personal, because they wouldn't suit my horse. But we have so much faith in Mark, and they were there to be attacked."
But nonetheless, the problems did appear – sometimes as a result of bad luck, like in the case of George Hilton-Jones, who took a tumble from Efraim when the horse's front shoe got stuck in his martingale, or in the case of 2018 winners Tim Price and Ringwood Sky Boy who, as the last out of the start box, had made light work of 90% of the course but took an enormously unfortunate tumble when the horse stumbled while cantering through the final Lion's Bridge water. More often than not, though, issues cropped up because of an error in the approach or in the line, and some fences on the course were particularly prolific in catching out these lapses in concentration – or gaps in knowledge.
The Joules at the Maltings combination at 13ABC claimed the most victims throughout the day, with fourteen riders picking up faults at the question, which consisted of two wide oxers on a variable six-stride line followed by a four- or five-stride line to an open corner. This question also saw the highest number of pins break, with seven riders picking up eleven penalties here. Dimensionally enormous, these fences required an aggressive and positive ride, and commitment – though liberally sprinkled with some flexibility – to the chosen stride pattern, but all too often, we saw staid and sedate rides through here, which meant that several horses – left to rely on scope – failed to make the width, taking the frangible elements down in the process.
The timber oxer at 10, which was the first question at the new-look Trout Hatchery, also proved influential, with eight combinations faulting here – but while the Maltings claimed as many unseated riders and runouts as pins, the oxer here was fundamentally a frangible issue, with six breaking through the day. We saw many horses try for an ambitious leap here, ultimately landing short before the water and kicking out the back rail, effectively making it look like a showjumping question, though three riders did pick up 20 penalties here.
The Rolex Combination at 14ABCD, with its Vicarage Vee-style middle element, saw seven faulters, no broken pins, and the only missed flag penalty of the day, which was notched up by Richard Skelt and Credo III, who were ultimately eliminated two fences later. Mistakes here largely came down to runouts at that middle element, which required a precise stride and an even more precise line, and many other riders through the day opted to take the long route at the expense of a small handful of seconds.
One of the combinations that proved to be a surprise snake in the grass was Clarence Court at the Dairy Farm which, at 20ABCDE, was the last significant question on course. It was the combination, too, that the Captain vowed to change last year, saying, "it didn't cause any problems – but it could have done." This year, its three route options provided a fair question, but a tough one, and five riders faulted here. Three picked up stops or runouts, often for failing to make their line after a poor effort over the first fence, and we saw Hannah-Sue Burnett and Harbour Pilot retire after a problem here. There was one significant fall, too, when Woodge Fulton and Captain Jack took a tumble that, fortunately, looked considerably nastier than it actually was. And then there was an elimination of a rather different sort: Francis Whittington, who had to make a quick decision to go long with Evento after his approach didn't quite go to plan, completed the course before discovering he'd been eliminated for piecing together different elements from the two different long routes and doubling up on lettered elements in the process.
All this might add up to look like that grand oversimplification, 'a bad day for the sport.' But was it? Or was it indicative of a deeper-rooted problem and, as such, a welcome opportunity to make a positive change within our sport?
Consider this: although it's an inarguably tough course, Burghley was made to look smooth, sensible, and almost easy by the cream of the crop, who rightly rose to the top throughout the day. Compare this to some of the more contentious courses of the past few years, like Pierre Michelet's Pau course in 2017 – even the fast rounds from top riders looked difficult on that track, which saw some of the very best in the world falter. So are the problems today the result of a track that was too tough – a notion most of the week's competitors would appear to disagree with – or are they a spotlight on a gap in the education of less experienced riders?
Overnight leader Pippa Funnell thinks so.
"It's really important on the national circuit that the courses add up to become a solid preparation for this level," she says. "There isn't be an easy track for qualification, a cheap qualification. Bramham is always a good indicator for [riders] coming here, but they have to be able to see a distance, or the accumulative effect can take its toll on the horses."
Qualification, after all, doesn't indicate readiness – and course designer Captain Mark Phillips points out that his job is to create a course that tests the best, and so riders need to be prepared for a suitably tough course.
"I feel a bit battered and bruised – I've always been told to make Burghley Burghley, and it was Burghley. I have very mixed emotions," he says. "You don't set out to see half the field finish – you want to see a lot more. But everyone said at the beginning that you've got to ride forward, and it's sad that we saw too many people not riding forward. We were really missing the likes of Mark Todd, Andrew Nicholson, Tina Cook, and so on in this field. In many ways, we had a weakened field today, and to be honest, that showed. What pleased me is that [through the day] we saw every fence ridden well, and a lot of people made it look really easy, which is what should happen. There wasn't one fence I thought I shouldn't have, or that I thought was unfair – in my heart of hearts, I don't think I made it too hard. If you have to lower the standard for the field, I don't think that's what the sport should be about."
But, continues the Captain, "it was a wonderful day for frangible technology. We've probably broken a record [for the most pins broken, 16] but no horse or rider got hurt. We're still working on the technology – a couple of people broke frangibles and I thought they were unlucky, but others hit the fences harder and they didn't. The world of frangible technology is a developing one, and there will always be good and bad luck stories."
So what's next? Before we head into the showjumping, there's the final horse inspection to get through – that takes place at 9.00 a.m. local time/4.00 a.m. EST, and as always, we'll be bringing you a full report and image gallery, as well as live-tweeting throughout. Then, we'll head into the first session of showjumping at 10.30 a.m./5.30 a.m. EST. Look out for times in the trot-up report – and until then, Go Eventing!
#LRBHT19: Website, Ride Times, Live Scoring, Live Stream, Form Guide, Course Preview, EN's Coverage, EN's Twitter, EN's Instagram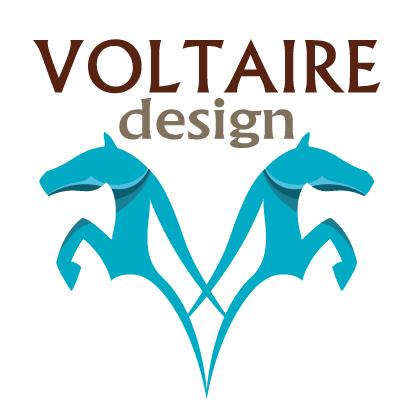 The 2019 Land Rover Burghley Horse Trials coverage is brought to you in partnership with the team at Voltaire Design United Kingdom. Going to Burghley? Head to Voltaire Design in the World of the Horse and meet the team of Sports Saddle Specialists, arrange a free, totally no-obligation fitting for you and your horse, or indulge in the Deal of the Day. Put a deposit on a new saddle during the event, and you'll receive a matching bridle – free! Looking for a bargain? Head to Voltaire Design's sister stand, EquiTack, to check out their premium pre-loved saddles at rock-bottom prices.
Comments