Wendy Schaeffer and Sun Showers
Overnight leader Shane Rose and Virgil have maintained their lead after cross country, with Kevin McNab hot on his heels. Only 0.8 penalties separate the leaders, following their double clear rounds. Sonja Johnson moved up four places with a double clear to jump into third position after XC.
Shane Rose was blazingly fast around the course carving up the 9min 25sec course in just 8min 37sec, that is an astonishing 38 seconds under time, WOW! Time isn't that easy, plenty of riders are getting penalties, I guess that is just Shane, he maintains a fantastic rhythm all the way around and doesn't waste a metre. UPDATE: I spoke with Shane and he doesn't believe his time is correct, he had himself about 10 seconds under the clock
Here are the results after XC for the CCI2*
Shane Rose – Virgil 50.40
Kevin McNab – Kelecyn Cognac 51.20
Sonja Johnson – Belfast Mojito 55.10
Luke Jones – Charlatan 55.40
Sappho Ranson-Elliott – Bonza Troy 57.90
Kevin McNab and Kelecyn Cognac, in second place after XC over fence four which was highly influential claiming a number of stops and at least one elimination.
Shane Rose and Virgil in the lead after XC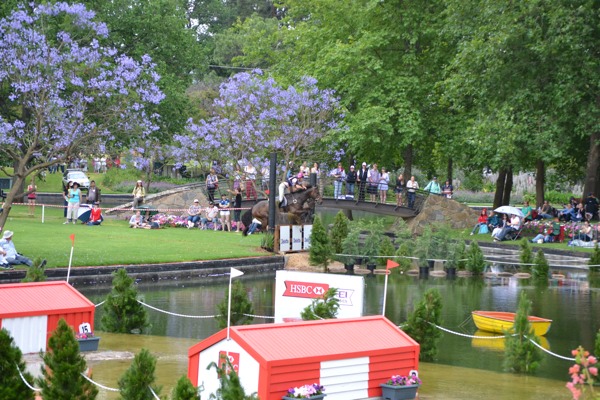 The water looks magnificent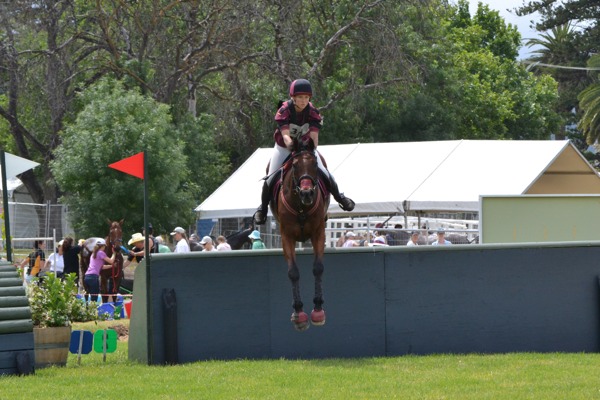 Kevin McNab and Kiwi Chef Eric Duvander
One of the many hard working volunteers
Emma Bishop and Cassilis Park Pendragon
Lots of cooling in the humid weather
Cassie Webb and Dutch Determination both well after a fall on the flat
Four star has started so I am off.
Yours in Eventing,
ESJ