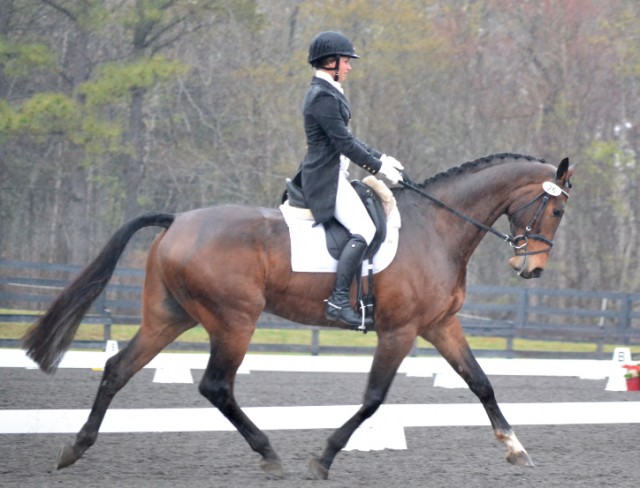 We're pleased to congratulate Elinor MacPhail, who was just added to the Eventing 25 training list for the upcoming season. According to an announcement from the USEF, Elinor's application was submitted, but an administrative error prevented it from being received by the Talent Advisory Group.
Elinor has been building a string of talent over the past few years, and she's now got a handful of horses competing at Intermediate or above, including Sally Crane's RF Eloquence and the Eclipse Syndicate LLC's Rendezvous With Charly. Most recently, Elinor picked up an 11th place finish at Fair Hill aboard RF Eloquence, who was making his CCI3* debut after competing Advanced in 2014.
Congratulations are in order for Elinor as she prepares for the training sessions with the new Developing Rider coach.