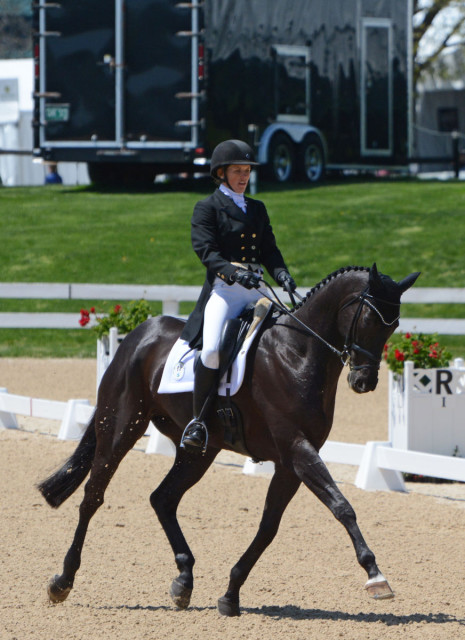 Elisa Wallace laid down the test to remember yesterday in her first Rolex dressage test aboard Jill and David Hopcroft's Simply Priceless. Ever the perfectionist, Elisa noted a couple of things that she felt could have been better, but she still had a big grin on her face this morning after realizing yesterday's events were not just a dream.
Elisa is keeping busy this weekend, squeezing in demonstrations with her popular mustangs during the day. She said she's grateful to have the "release," though, as it gives her time to step away from the pressure that accompanies competing at Rolex.
Timothy, Elisa's husband, has been blogging each day over on the Wallace Eventing blog, which you can catch up on here. They've also been utilizing the services of SoloShot, a new self-following camera system, so be on the lookout for that footage on the blog.
Many thanks to Elisa for taking the time to chat with us this morning, and we wish her the best of luck out on cross country tomorrow.