One of my favorite photos of Boyd ever, taken by Jeff Beshear of Old Dominion Equine and Brickland Farm
I think that photo of Boyd pretty much says it all, but a little context for the video is that some PRO riders got together for a Shetland pony relay race between the CCI2* and CCI3* show jumping sessions. This is the mayhem that ensued:
That's your Fair Hill CCI3* champion, Hannah Burnett, commenting about Phillip in the background
My top three favorite moments from the video:
1. Phillip's epic pass of Boyd on the outside

2. Kelly List's slap on the rump to get the pony going for Diana

3. Diana's look back to see where her chasers were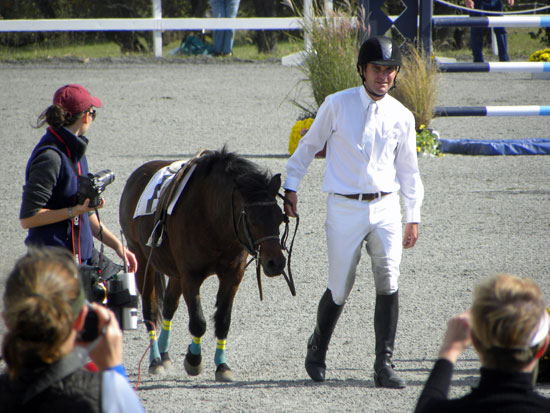 Just another 4* prospect for Phillip
Thanks especially to the ponies for being such good sports. We will have more serious analysis of Fair Hill and the weekend of eventing in general on Monday, but until then…stay classy Eventing Nation.