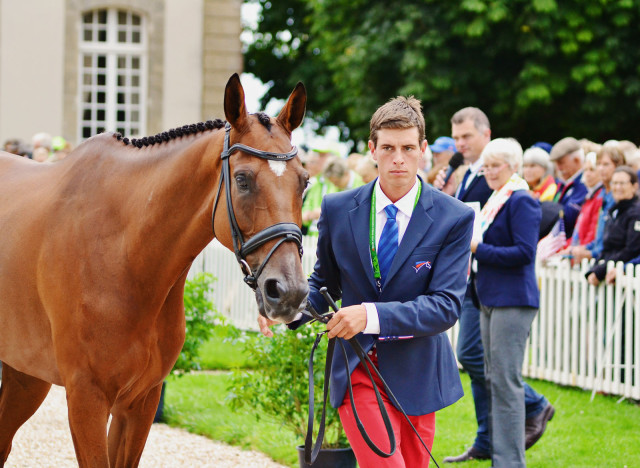 Following the FEI tribunal's decision to disqualify both Maxime Livio and the entire French team from the 2014 World Equestrian Games, a final decision on the case issued this morning penalizes Maxime with a fine and six-month suspension.
Samples taken from Maxime's horse, Qalao de Mers, tested positive for hydroxyethylpromazine sulfoxide, a metabolite of acepromazine, following his dressage test in Normandy on Aug. 29, 2014.
From an FEI press release:
"The FEI Tribunal has imposed a six-month suspension on Livio, effective immediately from yesterday (7 May), in accordance with Article 169 of the FEI's General Regulations and Article 10.2 of the Equine Controlled Medication Rules," an FEI press release reads. "Livio has also been fined CHF 2,500, and will have to cover the B Sample analysis costs and contribute towards the costs of the judicial procedure."
View the FEI Tribunal's 14-page final decision here.
Last month's disqualification of Maxime and his team meant that France lost its automatic qualification for the 2016 Olympic Games in Rio de Janeiro. With France having vacated its position in the team standings, Canada gained an Olympic qualification by moving up to 6th place.
[FEI Tribunal Issues Final Decision on Maxime Livio Case]
Comments