One strangely great thing to have emerged to the forefront on the heels of the pandemic is the concept of a virtual sport horse auction. Of course, Tim and Cathy Jennings have been running their auction business, SportHorseAuctions.com, in a virtual format since 2012 – but after the unusual year that was 2020 brought these options to the limelight, business is booming.
Tim Jennings first founded the family's auction company with his brothers in 1978, quickly establishing the brand as a recognizable platform for quality horses across all major disciplines. As the industry has shifted over time, Sport Horse Auctions has evolved with it. This week's auction, which closes tomorrow, May 5, is the manifestation of that evolution and features a wide array of primarily U.S.-based horses for all types of buyers.
For those who are currently horse shopping, the process has been streamlined to offer prospective purchasers resources on the horses as well as veterinary records and x-rays. All transactions are handled through Sport Horse Auctions, making the process transparent and safe for the shrewdest of buyers. You can learn more about buying on SportHorseAuctions.com here.
There are a total of 27 horses available in the May Internet Auction, the full catalog for which can be viewed here. Here are a few we're eyeing!
Kahuna is a big bay 6-year-old Thoroughbred gelding (Harlington x Dazzle Dixie) available in Florida. He's a sweet guy with a big presence looking for his person. Kahuna has done some recognized shows and could go in any direction with his new person.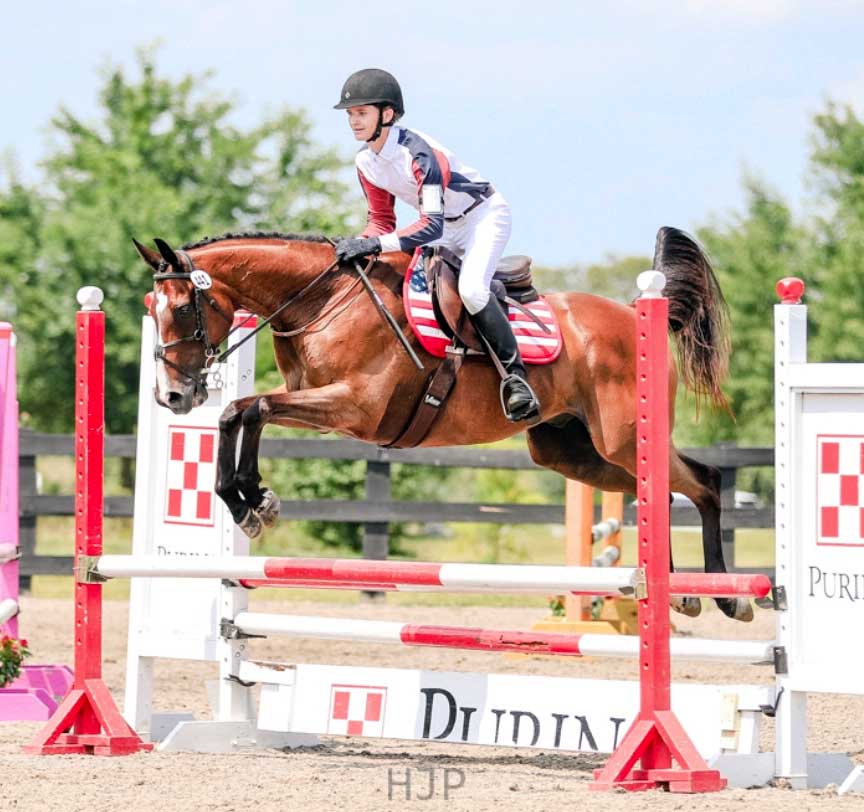 Looking for your next packer type? This adorable Thoroughbred gelding in Virginia might just be the trick! "Roo" is a 16 hand, 10 year old Thoroughbred who has successfully competed in jumper ring up to the 1.0m, has done recognized Beginner Novice and unrecognized Novice eventing with scope to do Training. He has competed with a junior the past two years competing in derbies, starter trials and a recognized event.
Apinionated Lady is an 11-year-old Oldenburg mare (Apiro x Cattywampus) who has spent some time in the jumper arena but has talent and scope to do more. This mare is located in Arizona and is said to be brave to jumps but comfortable to ride. She might be your next bold eventer!
This is a 2016 bay Canadian Warmblood gelding (Checkmate x Enya) standing 16.3 hands and located in Florida. Started by a young horse professional in Florida, Waiting Game CM is ready to move on to be finished in any direction. He's got a light, ground covering step that would suit any discipline and looks like a solid young horse to bring up the levels.
This month's auction closes tomorrow (May 5) so don't wait to get your bids in!
Comments