Friday was another great day of competition with even better weather at Woodside International Horse Trials, with the CCI3*-S through Introductory levels finishing up their dressage followed by some late afternoon show jumping for all FEI levels as well as Advanced and Intermediate.
In the CCI4*-S, the top three remain unchanged from dressage. Tamie Smith is in first and second respectively with Ruth Bley's Danito, an 11-year-old Hanoverian gelding (Dancier x Wie Musik), and Judith McSwain's Fleeceworks Royal, an 11-year-old Holsteiner mare (Riverman x Marisol). Just .3 point behind Tamie in third is Erin Kellerhouse on her own Woodford Reserve, a 9-year-old Irish Sport Horse gelding (Tinaranas Inspector x Laharns Laughton). Tied for 3rd is Lauren Billys with Castle Larchfield Purdy, an 18-year-old Irish Sport Horse Karistos x Hallo Purdy) gelding owned by Lauren Billys and the Purdy Syndicate.
Chris Barnard's course with assistance from Kelly James was a flowing course that required a forward stride with adjustability in the combinations. With only seven clear in the CCI4*-S, there was a lot of movement happening in the placings. Emilee Libby with Jakobi shot up the leaderboard from 11th to 6th thanks to an efficient clear round.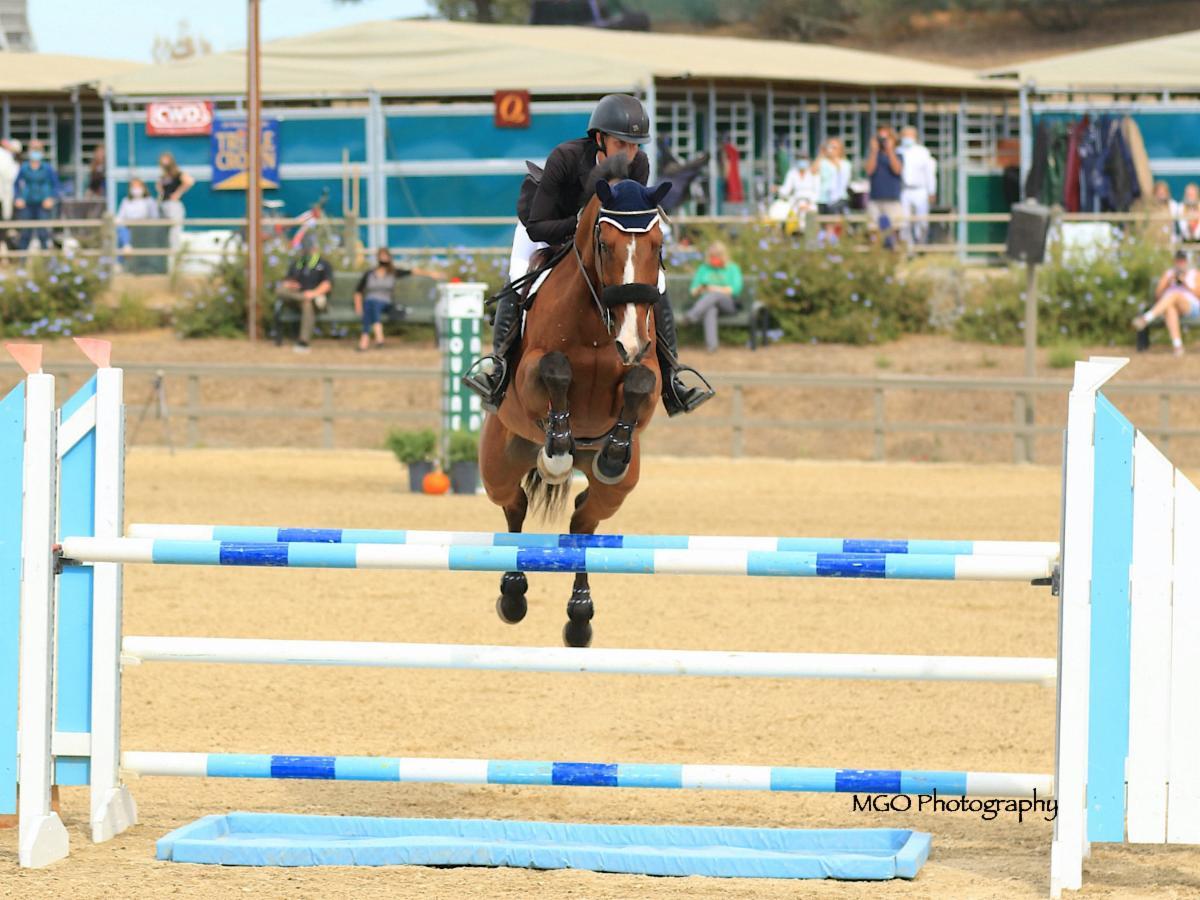 The CCI4*-S riders can look forward to some new combinations out on course tomorrow from course designer Ian Stark and course builders Bert Wood, Louis Blankenship, Adri Doyle, and Timothy Ringhoffer. "The riders will have to think and ride their lines, but I think it's probably moved it on a fraction we're a little more technical, a little bolder. We're asking a little more of the riders and I think we need to for the riders to go on to the top level," Stark stated.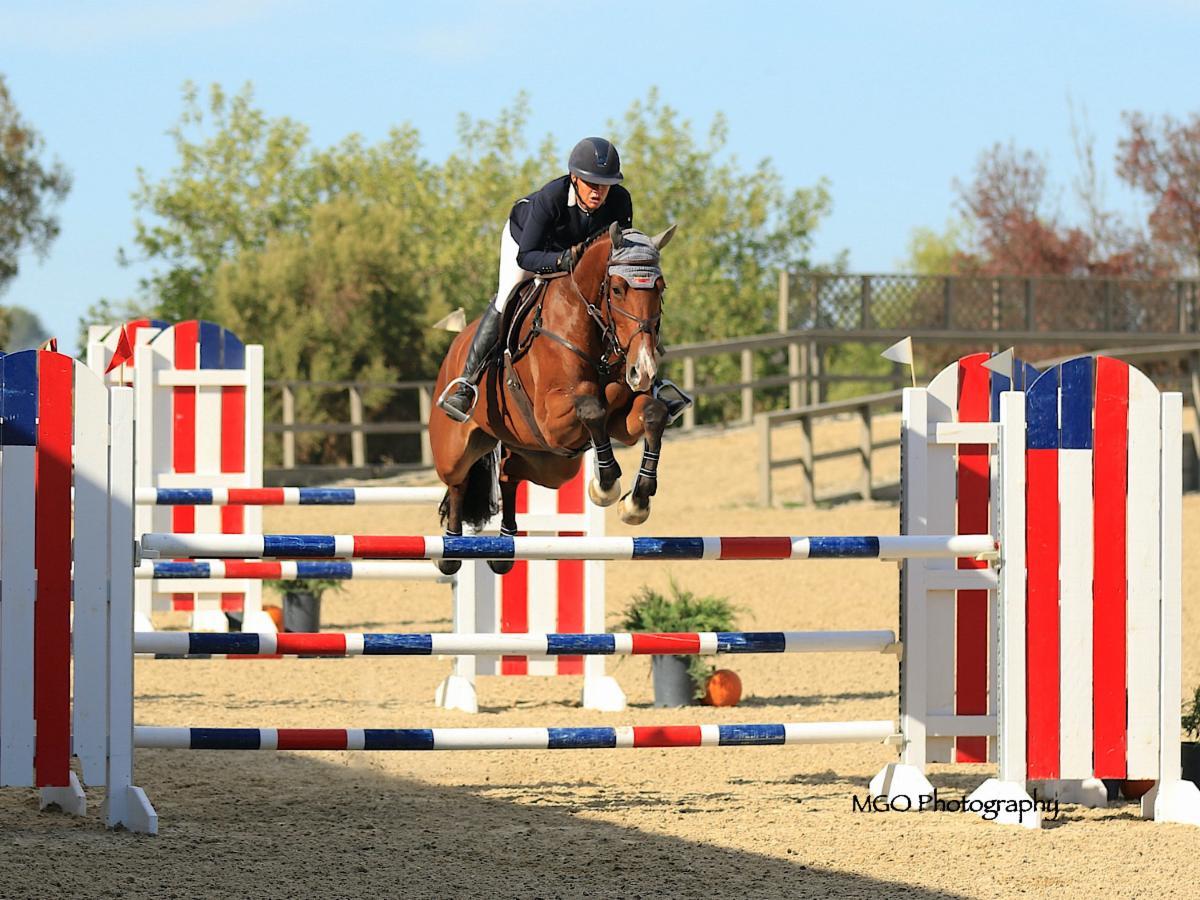 In the CCI3*-S, Tamie Smith and Solaguaryre California, David and Julianne Guariglia's 9-year-old Holsteiner mare (Casparo x Solaguaryre Calandria), continue getting better each outing with this being the pairs sixth event together and second FEI. This mare has yet to have any jump faults on cross-country and Smith definitely isn't looking to change that. Smith is one-two in this division so it will be hers to lose.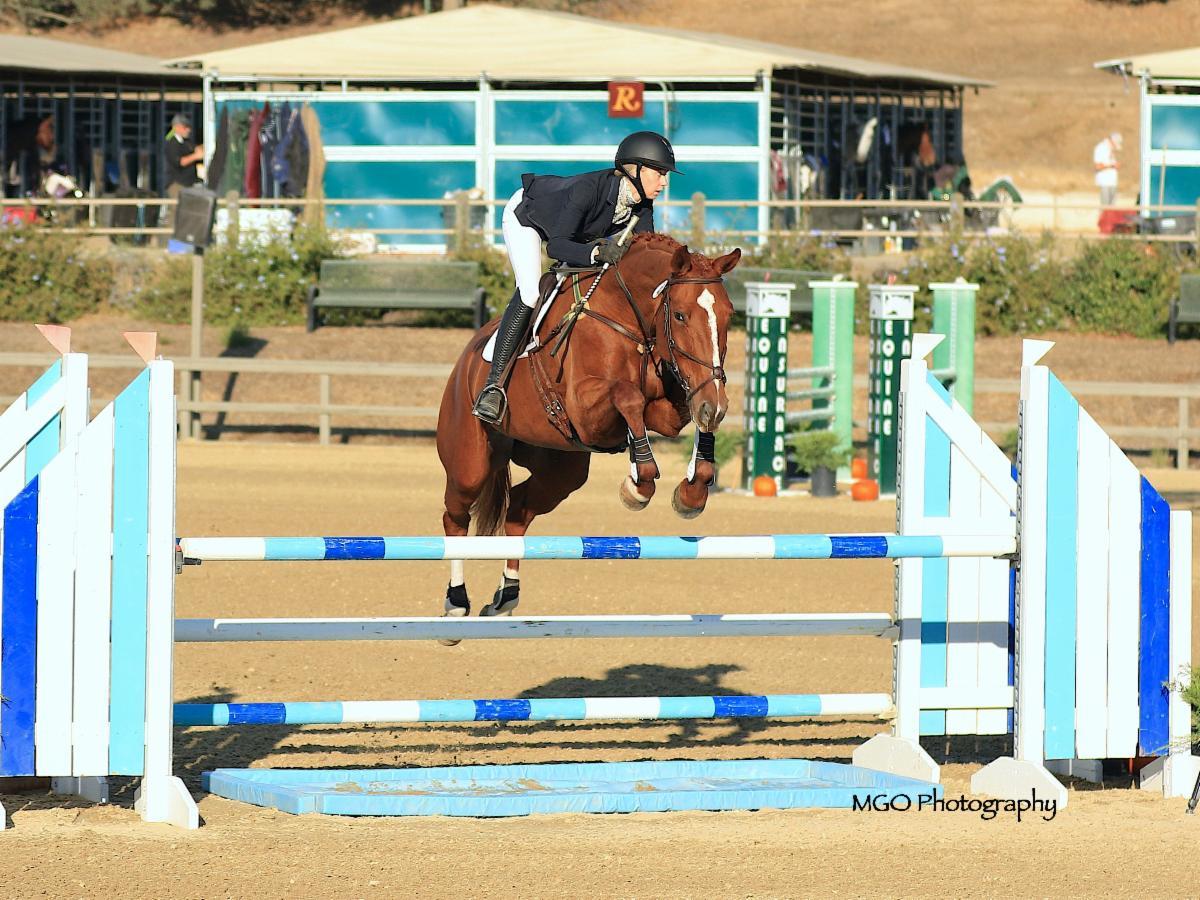 In the CCI2*-S, Sophie Click and Rubia, Amy Click's 11-year-old Oldenburg mare (Romantic Star x Pik Abou), won the dressage on a score of 24.3 but had a show jumping round to drop to third. Lauren Billys moved from second into first with Can Be Sweet, and Tamie Smith is now second with AEV Above Authority. The pressure is on for Ian Stark's cross-country course.
Down in the dressage courts, Hawley Bennett-Awad showed that she spent her quarantine drilling the flat and it paid off today with her own and the Jollybo Syndicate's Jollybo, a 16-year-old British Sport Horse mare (Jumbo x Polly Coldunnell), scoring a 26.3 in the Open Intermediate. Hawley had an unfortunate rail in show jumping this afternoon to put David Koss and Anna Parson's 8-year-old Oldenburg mare Crescendo (Corcovado x Can't You See) into the lead, but they remain neck and neck.
In the Open Preliminary, Amber Levine with I'M Jaguar wowed everyone scoring a 17.8 giving her a 5.9-point lead over Rebecca Braitling with Rio's Rock Star in second place. Both Preliminary divisions will tackle the cross-country on .
We expect an action-packed remainder of the weekend! Make sure to follow along with all the excitement on Woodside's Facebook page and keep up with live scores on EventEntries.com.
Woodside International H.T.: [Website] [Volunteer] [Ride Times] [Live Scores]