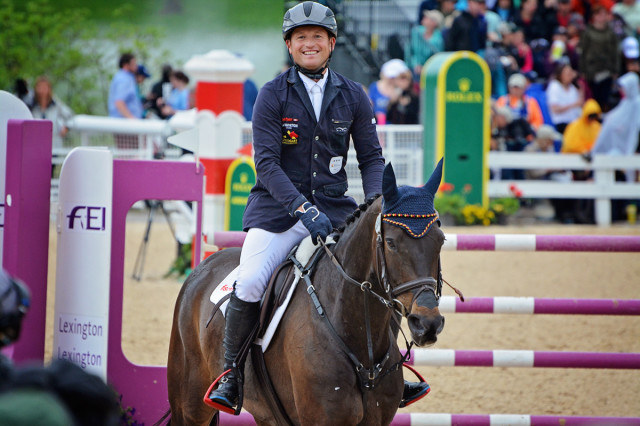 Michael Jung isn't keeping any cats in the bag with regard to his 2017 gameplan. He has announced his competition intentions for his top horses on his website, and there are a lot of "what if" storylines to get excited about.
What if fischerRocana FST wins Rolex for a third consecutive year? Could La Biosthetique-Sam FBW take Badminton twice in a row?
"He also has a surprise at hand," the website reads. "The currently planned horse for the European Championships: the 9-year-old Hanoverian gelding Lennox (Sunlight xx X Heraldik xx)." The Europeans take place Aug. 17-20 at Strzegom. The horse has only competed through the CCI2* level thus far, so Michael must have a lot of faith in him!
fischerRocana FST and fischerTakinou
April 6-9: Kreuth CIC2*
April 27-30: Rolex Kentucky CCI4*
June 15-18: Luhmühlen CIC3* (possibly)
La Biosthetique-Sam FBW
April 6-9: Kreuth CIC2*
May 3-7: Badminton CCI4*
Lennox 364
April 6-9: Kreuth CIC2*
April 14-17: Radolfzell CIC2 * (possibly)
May 11-14: Marbach CIC3*
May 25-28: Saumur CIC2*/CCI3*