Don't go channeling you inner barrel racer too much here in Lainey Ashker's newest Grid of the Day (#GOTD) — this exercise will help you keep keenly aware of utilizing your outside rein to turn so that your horse's outside shoulder doesn't wander away! Hear what Lainey has to say:
"HELLO OUTSIDE REIN!!! I'm sure your coaches have yelled at you about this many times over the odd run out or pole down from time to time. This #GOTD hones right on in on perfecting those outside aids to get it done correctly! Make sure when approaching the right side to come off the right lead and make sure to keep ahold of the left rein and keep the outside leg back and vice versa! The barrels will really provide a good gage as to whether you're using your tools correctly. This is one of my favorite exercises that really helps to create a more rideable horse underneath your saddle! Enjoy my friends! Hope we may have a show season upon us! 🤞🏽👊🏽💪🏽 #LÆ #outsiderein #theotheroutsiderein #quarentraining"
Thanks for sharing, Lainey!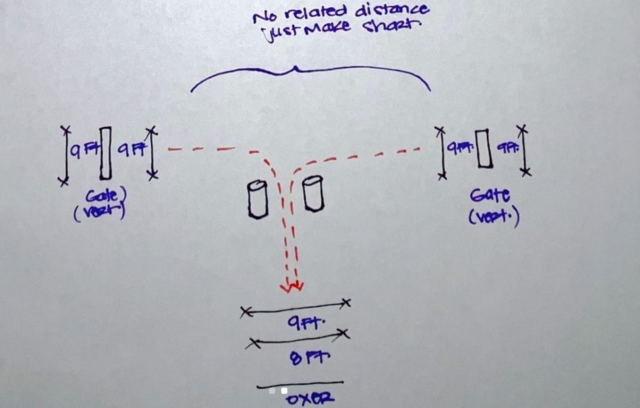 Comments