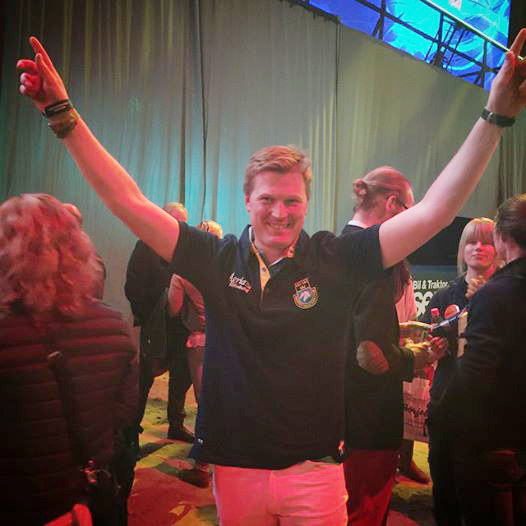 Sixteen pairs contested the indoor derby at the Sweden International Horse Show yesterday, where Niklas Lindbäck and Mister Pooh came home with a time of 68.6 seconds across Gerd Heiber's course to win individually for the home team over Tim Price and Xavier Taer.
New Zealand was not to be outdone, though, as the Kiwis clinched the team victory with Jesse Campbell, Jonelle Price, Tim Price and Mark Todd. Germany and Great Britain followed suit in third and fourth place in the team standings.
Helping Germany's cause was Peter Thomsen and Clifford M, who stopped the clock on a 69.9 seconds for third place individually. Mark Todd and NZB Land Vision and Jonelle Price aboard Classic Moet round out the individual top five.
Three pairs were eliminated on course: Jesse Campbell and Apart VD Hoefslag 2, Ludwig Svennerstal and Franzipan, and Gemma Tattersall with Dinky Inky. You can check out a video of the end of Niklas' winning round above.
The action continues at the Sweden International Horse Show through the weekend, and it looks like there is plenty of action to keep the spectators entertained. If you want to watch some dressage over the holiday weekend, the Reem Acra FEI World Cup streams live on FEI TV on Sunday.
Sweden International Horse Show: [Website] [Schedule] [Individual Results] [Team Results]