Having led from the start when no one could match his first ride of the day on Team Rebecca's Ben with a score of 45.6, Phillip Dutton duly came in on his second ride and the very last ride of the day, Tim and Nina Gardner's William Penn and pulled the best score of the division out of the bag, finishing on 42.4 and going into the show-jumping much later tonight in first and second places. Both these horses missed last year due to injury, but have obviously returned to competition in good form, and we'll look forward to seeing them back in action in the jumping phases.  [Live Scores]
Ellie McPhail did a lovely test on RF Eloquence which I admit I had to watch from somewhat of a distance, but they move into third place, just ahead of Lauren Kieffer on Veronica, above, who floated through the test with ease, despite Lauren completely forgetting the halt and rein back at A! The judge did remind them, and they move into fourth. This pair look great together; Lauren told us at Jersey how she'd originally ridden Veronica back in the day and then asked Karen to catch ride her due to an injury and it's lovely to see them reunited and looking like such a fabulous partnership for the future.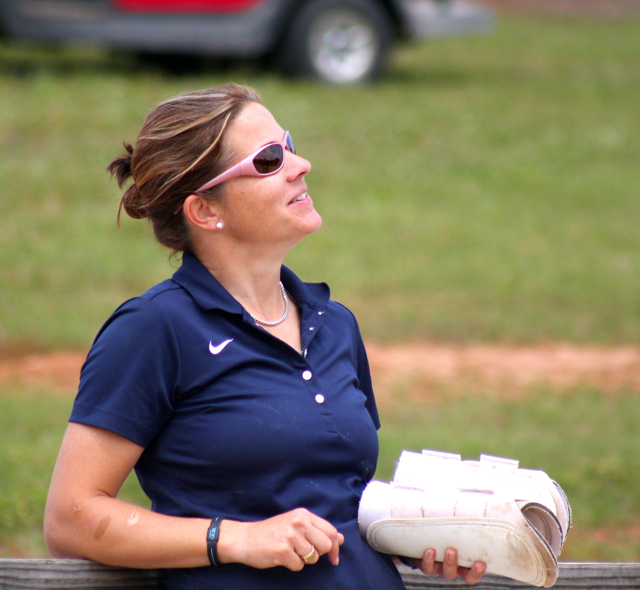 How would the world turn without Max in it?
 I also saw lovely tests from Alexandra Green and Fernhill Cubalawn, Lizzie Snow on Coal Creek and Caroline Martin on Quantum Solace (John Kyle and I will have to agree to disagree about whether this is indeed a good film or not – comments below please!).  My sympathies go out to Allison Springer who simply could not get Chloe to settle in the ring, but there were such flashes of brilliance, and then she came back up to the warm-up and worked nicely and calmly. Show-jumping gets under way in just over an hour with the CIC* at 6pm, and then continues up through the levels and finishes with the Advanced.  Go Chatt Hills and Go Eventing!
Comments