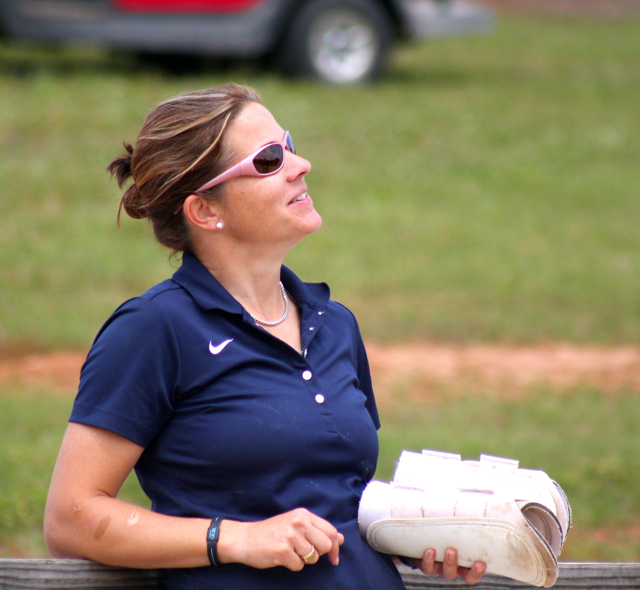 The Professional Horseman's Council has announced that it will be presenting a new program called The Event College at Rolex this year. Designed to introduce more people to the sport, even those really knowledgeable about the sport will want to check it out, as the sessions will be led by a very exciting lineup of "professors."
The Event College is a three-day program with meetings set up on Friday, Saturday and Sunday at various points around the Kentucky Horse Park. Sinead Halpin, Karen O'Connor, Leslie Law, Max Corcoran, Cathy Wieschhoff, Rick Wallace and other big names will be leading the program with some tips and tricks on the three phases of the sport.
Here's the tentative schedule via the USEA website:
Friday: Sinead Halpin will discuss what horse and rider combinations are trying to achieve in the dressage warm up and how it translates to the show ring. Leslie Law will be leading a cross-country course walk in the morning with commentary.
Saturday: Rick Wallace and Cathy Wieschhoff will walk the crowd through different cross-country complexes, explaining how the riders will approach them. Max Corcoran will meet students at the vet box in the afternoon to explain the care that the horses will receive after cross country.
Sunday: Karen O'Connor will meet the students near the show jumping warm up and explain what the riders are trying to achieve as they prepare their horses for a double-clear round.
To enroll in the program, stop by the USEA booth on the horse park grounds and sign up for a schedule. Happy learning! Click here for the full announcement on The Event College at Rolex.