"It's a wonderful moment – god, I've got so many people supporting me here," says 26-year-old Eliza Stoddart, wiping the tears from her eyes in disbelief. You can't blame her for being overcome with emotion – after all, it's not every day you go into the lead in your first crack at Burghley. But while a debutante performance like Eliza's, which saw her score an impressive 28.7 with Bruce and Anna Staley's homebred Priorspark Opposition Free, would be an emotional experience for anyone, it's made even more poignant by the fact that Eliza is a local.
"I've come here every year of my life," she says. "I've been here as a Pony Clubber, for the Young Event Horse classes, and just with my friends. It's awesome to be here – and quite strange, when you're usually a spectator! I had so many pairs of eyes on me that I knew, so I wanted to do it for them."
Eliza made her five-star debut earlier this summer, starting – though not completing – at Luhmühlen with Dick O'Malley. But Priorspark Opposition Free, whose stablename is Razor – because he's so sharp – was never an obvious compatriot for this level. But today, we saw none of his characteristic quirks in the arena, and we even saw our first 10 of the week, which the pair earned in the first halt.
"My horse really tried very hard and was very rideable, so I tried for every inch of every mark. I've ridden maybe seven horses for [owner Anna], and he was the one we maybe didn't expect to make it this far – but he's awesome. He's very genuine and he tries; he might not be flashy, but he does the job. At the end of the day, flash isn't everything – they've got to do what you say, and if he gets the marks as a result, that's amazing," explains Eliza.
The pair picked up particularly good marks in the canter work, where they demonstrated a correct, supple, and appropriately ambitious stretchy circle and clean, correct changes. But, says Eliza, who learned the art of the trade (and the art of continuous improvement) from Pippa Funnell and Oliver Townend, "I'm annoyed we stepped back in the halt – I heard [judge at C] Nick Burton give it a nine, and then he changed it to a four."
But if eventing is about winning one moment, and then the next, and then the one after that, then Eliza can certainly sleep well tonight, knowing she eked everything out of this morning's performance. So, too, can she take pride in the eleven-year-old British-Bred Sport Horse (Fleetwater Opposition x Raunds Freeway), who put in short and sweet international seasons in 2015 and 2017, but only lodged his first full season of FEI competitions last year. We suspect the hard-working up-and-comer won't take too long to celebrate, though: "I've just got some youngsters to school," she could be heard saying as she dashed across the collecting ring, "but I promise I'll come back in time for the press conference!"
Reigning Burghley champion Tim Price got the day off to a rollicking good start when he posted a 29.6 with Bango, who was placed tenth here last year.
"It's the best test of the day, right?" he quipped, making his first appearance of many in the media mixed zone. Tim has saddled himself with a remarkably busy schedule this week – if riding just once around the big, bad Burghley course sounds like more than enough to you, spare a thought for the Kiwi, who'll tackle it three times, and probably won't stop grinning throughout. But first, it's all about laying down those performances between the boards – and the thirteen-year-old Irish Sport Horse Bango set the ball rolling with a personal best at the level.
"He's not always the most easy in this phase, as most people in the game will know," says Tim with a laugh. "He's a redhead, and you have to take everything that comes along with that, generally speaking. We'd call him brittle – he's good at home, and then he comes out for a test like he's on eggshells, so my priority was for the test to be smooth and flowing, which it was."
Tim is the only rider in the field to bring forward three horses – but is it part of a tactical manoeuvre, or is he just a glutton for punishment?
"I had no logical reason not to," he explains. "I have three horses that are very much this type of horse; they're brave, bold-jumping geldings, and when you're preparing for something like this, things can go wrong in the lead-up – just look at Jonelle, who was meant to bring Classic Moet and now she can't, for a silly little reason. These guys just kept pitching up for work, and here we are with three healthy horses suited to the course. If I have to work a bit harder, that's my problem, not theirs."
Pippa Funnell must scarcely have landed back at home from the European Championships before she was on the road again, but if she felt lacking in any preparation, it certainly didn't show in the ring with Billy Walk On. The rangy young horse scored a 29.9, despite losing marks for halting in the wrong place at the end of the test – this is enough to see them sit third at the lunch break.
"I'd like to say that was a blonde moment, but I think it was more of a senior moment," she laughs, shaking her head. "But it was nearly a clear round, and it's all very much a work in progress with him – he's a big, young horse and there are still areas he needs to strengthen. He was a little bit more off the floor at Badminton, but I've had to be careful how much work I've done this week – I was back on Monday, and we came here on Tuesday, but you can't overload them with [the missed work] because you'll make them sore in their bodies."
Both of Pippa's entries missed their final planned runs when the rider received an eleventh-hour call-up to head to the Europeans, which throws a spanner in the works of Pippa's carefully-honed pre-three-day routine: "In they're training, they're all established, and that shouldn't affect it, but I plan a system and it's all gone to pot." But, she says, she's indebted to stable rider Lily Wilson – "the most amazing girl; she's like gold dust to me" – for holding down the fort and maintaining the horses' fitness and training in her absence. And, she explains, being part of last week's silver medal-winning British team does wonders for one's mindset: "It gave me a huge buzz," she says. "This is a totally different competition – if you're having a bad day, you can make a judgment call without letting the whole team down – but I'm in a really good frame of mind."
Georgie Spence and the experienced Wii Limbo hold onto fourth place on 31.
"I'm delighted with him, and with his performance – he had a few small errors, and though we'd have liked to break into the 20s, there was some inconsistent judging," she says, citing the wide margin between the 172.5 good marks awarded by Xavier Le Sauce and the 186 granted by Christina Klingspor. But when her horse's remarkable hind leg activity is pointed out, she laughs: "yes, he likes to stand up on them quite a lot!"
Fifth place is held by Will Furlong and Collien P 2, tackling their first-ever Burghley. They earned a first-phase mark of 31.2 which, though competitive at this early stage, doesn't quite rival the mid-20s territory we've seen them hit before.
"The draw for me probably wasn't ideal – there's a common feeling that judges don't get warmed up until later," he says. "You always feel like you did a bit better than the marks suggest, though."
With two Badmintons and a Pau run under his belt, does the former under-21 and under-25 National Champion feel ready to grab Burghley by the horns?
"I think I'm as ready as I'm ever going to be," he laughs. "I'm seventh on, so I'll have to just stick to my plan – but that's nice, actually, because I think you can overanalyse by watching too much and really, you know your own horse the best."
The first of our eleven US riders took to the centreline this morning, and Will Coleman made every movement count, scoring a level personal best for the horse of 32.4 to sit sixth provisionally. Will, who did his first-ever five-star here at the tender age of nineteen, seems to be working on an eight-year Burghley rotation: he came back eight years after that first appearance, though had to withdraw when Twizzel went lame in the collecting ring, and is now back for another go eight years after that. This time, he's brought a Thoroughbred horse for a Thoroughbred course – and 'Phish' has set himself up for a good week already.
"He's a real trier, and we've worked really hard on a formula to get him ready for tests, with a lot of help from Ian Woodhead and my wife, Katie – but he can be a pretty tricky number in the dressage," says Will. "32 is a good mark for him, and a steady improvement – you don't improve by 10% overnight. The track will be the biggest he's ever seen, he's a good galloper and has been a good cross-country horse."
For Will, coming back to Burghley is a pivotal moment – and doing well here would mean an enormous amount, too.
"This, to me, is the epitome of our sport – I value it above all others," he says, explaining: "It's the most pure form of our sport that's left; it's a truly cross-country dominated event. A top placement here would best any other."
Gemma Tattersall and Arctic Soul sit seventh on a 32.8, though the cross-country machines hope to climb on Saturday.
"He was really good and really relaxed, and he let me ride him today, which is so nice – though I managed to miss two changes coming off the diagonal because we've been practicing not doing the changes there," she says. "He was a bit surprised, so that was a shame. This is our aim all year – Burghley suits 'Spike' down to the ground, and it won't be a dressage competition, so my aim now will just be to stay on this score."
Despite being big and strong, Spike is actually a sensitive sort – and Gemma, who struggled to hold him over the Badminton course, has struggled to find a bit that he can tolerate, but that will also do the job.
"He's ever so difficult to bit," she says. "I used to ride him in a Waterford running gag, and he became more rideable, so for the last couple of years I've had him in a lozenge. But he's gotten stronger again – before Badminton, I toyed with the idea of going back, but I thought, 'don't be silly.' But then, he was pretty much impossible. We tried the old bit in an Advanced run at Aston and he was very polite, and so we've gone back to it – and I'm hoping, now, that I can let the handbrake off and then slow him down. I didn't dare hit that eighth gear of his at Badminton. It's a fine line with him, though. At home he goes in a rubber pelham, but there's no way I could do that here – I'd be off to Scotland!"
Andrea Baxter and Indy 500 make their third appearance at Burghley, and this time, there's just one, crystal-clear goal on the agenda: come home with a big, fat '0' in the jumping penalties column on Saturday. This is their third Burghley, and after falling in 2017, they completed last year – but that clear round has eluded them. But this year, they're back with a bang – and Indy at her very best. This morning, they scored a 37.6, which pops them into twelfth at the lunch break.
"She was great, and the lightest in the bridle she's ever been – now I just need to be braver and more forward," says Andrea, who nearly lost her way twice in the test when Indy spooked at the atmosphere, but who deftly got back on track without incurring errors. "The preparation for the shoulder-in probably wasn't ideal, but I was confident in her frame, and her suppleness was better."
Though Burghley success has always been a major goal for Andrea, her California base makes it tricky – and expensive – to factor it into her plans.
"I came here on my own dime, and actually, I wasn't going to come until two weeks ago," she explains. "But then I thought, 'it's only money' – I mean, I don't have any, but I do have credit cards, and you've got to hit it while it's hot!"
That's all from the morning session at Burghley – we'll be back this afternoon with the full report from today's competition!
#LRBHT19: Website, Ride Times, Live Scoring, Live Stream, Form Guide, Course Preview, EN's Coverage, EN's Twitter, EN's Instagram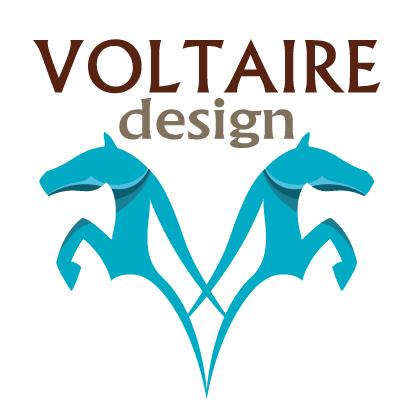 The 2019 Land Rover Burghley Horse Trials coverage is brought to you in partnership with the team at Voltaire Design United Kingdom. Going to Burghley? Head to Voltaire Design in the World of the Horse and meet the team of Sports Saddle Specialists, arrange a free, totally no-obligation fitting for you and your horse, or indulge in the Deal of the Day. Put a deposit on a new saddle during the event, and you'll receive a matching bridle – free! Looking for a bargain? Head to Voltaire Design's sister stand, EquiTack, to check out their premium pre-loved saddles at rock-bottom prices.
Comments