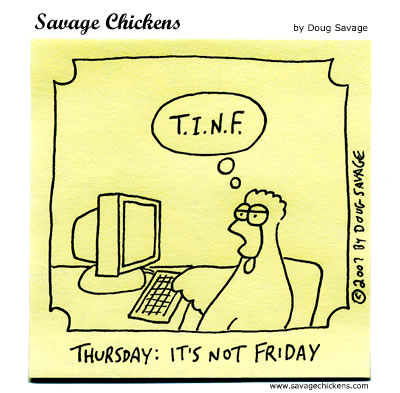 Good morning Eventing Nation!
If you need me this weekend, I'll be at the airport or a clinic. Sounds like I'm fleeing the looney bin. I'm flying out to PA to see my wonderful pony for a few days. Then when I get back to MN, I'll be hitting up the Lainey Ashker clinic, the Lisa Ferguson clinic, and the Yves Sauvignon clinic! It's a busy weekend for eventing education here in Minnesota! I'll report back as much coverage of the clinics as I am able. Any requests?
Events This Weekend:
Poplar Place November HT: [Website] [Ride Times]
CDCTA HT: [Website] [Entry Status]
Texas Rose HT: [Website] [Entry Status] [Ride Times]
News and Notes:
Don't forget to vote in our FLAIR Pumpkin Carving Contest! The winner will receive 5 FLAIR Nasal Strips, a FLAIR baseball cap, and a $50 VISA gift card. Voting ends Friday 11/9/12 at 9am EST.  [You're not finished voting yet!]
After a very successful first year, the Jockey Club is continuing the Thoroughbred Incentive Program for 2013. TIP offers sponsorships for Thoroughbred-only classes and high-point TB awards at different shows to encourage retraining of OTTBs. Show Organizers wishing to offer TIP classes or awards for 2013 (March-December 2013 shows) should apply now. The deadline for application is December 15, 2012. [Go OTTBs]
The Animal Health Trust in the UK is about to embark on a national survey into the soundness of UK horses from schooling to elite horse. There have been 30 horses offered up for the study over the last two years, and a majority of these horses showed asymmetry in the movement. "I am amazed by the number of horses that are presented to me day after day that clearly have been wrong for a while but people have not noticed," says Dr. Sue Dyson, specialist in orthopedics for the ATH.  [Sound or not sound? That is the question..]
Stephanie Rhodes-Bosch has updated us with all things SRB Eventing by recapping the end of her season. She had some great finishes on all her horses the last two weeks at Waredaca. Trubie went from OTTB to Training level in 10 months while Seahawk won the Jockey Club award for highest placed TB. Some are taking vacation before starting back their training for next season while others are for sale and hitting up dressage and sj schooling shows. She is always appreciative of her supporters and sponsors and takes the time to recognize them. [SRB Eventing]
Kate brought us a wonderful points recap and update for year end standings of the USEA and BE Leaderboards (post below), but Ballylaffin Bracken tops the 2012 PRO Tour Series HAYGAIN Horse Leaderboard. Ballylaffin Bracken edged out Buck Davidson's ride, The Apprentice by just one point for the title. The PRO Awards Reception will be held at the USEA Annual Convention. [Go BB!]
Found on Facebook: "After a lovely evening at the cactus, a fight with red ants, and some nerve wracking Sinead [Halpin] and I are officially level 3 ICP." – Jennie Brannigan. Congrats ladies!
Best of the Blogs: Invest in the Journey, not the Destination. Boy can I relate! Heidi Wardle has been at Windchase with Phyllis Dawson for five years. She goes back in time to November 7, 2007 and recounts her journey to her place in life now. No five or ten year plan, just a "now" plan, and she's looking forward to the next five years. [Go Heidi]
This week's Evention episode is all about conditioning. It's a great overview of how to apply the different types of conditioning to BN-P levels. Check. It. Ouuttt: https://www.youtube.com/watch?v=tS6j-SfQ4FA&feature=plcp
Go eventing.
Comments