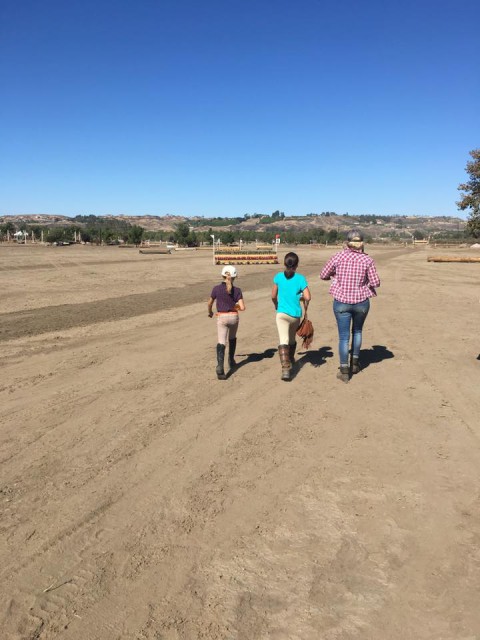 As the 2016 season officially winds down, it's a great time to reflect on another competition year in the books. Out on the West Coast there are still a couple of events left, but Galway Downs International was the finale for many eventers. I'd like to extend mad props to Robert Kellerhouse, who really pulled out all of the stops to make this event a true destination. Even with many changes to the property, Robert showed his organizing chops and made sure all competitors, vendors and spectators were comfortable all weekend. Here's to a job well done!
Events Closing Today:
Pine Top Thanksgiving H.T. (GA, A-3)
News & Notes:
Willow Draw Horse Trials in Weatherford, Tx. made a grand gesture this weekend, donating $10,000 to St. Jude's Children's Research Hospital. This was the second running of Willow Draw, and owners/organizers Tre and Janice Book stepped up to make the generous donation of proceeds. [Willow Draw Donates $10,000 to St. Jude's]
Horse Trials BC is currently running a great online auction to support its Young Rider Program! The BCYR program has produced such international riders as Nick Holmes-Smith, Rebecca Howard, Hawley Bennett, Stephanie Rhodes Bosch, Danica Meyerhoff,  Dana Cooke (to name a few) – and this year we had a Gold Individual Medal winner in the CCI* Carmen Holmes-Smith. The auction will run through November 19 and includes many items that will be of interest to riders from all over North America. [BCYR Online Auction]
Next Level Eventing is currently seeking ambitious individuals to join the team in Southern California:
2 WORKING STUDENT POSITIONS: Job duties include grooming, turnout, hacking, cleaning tack, blanketing, grooming duties at competitions.
1 HEAD GROOM: Job duties include grooming and caring for top level event horses. From low level through the advanced level. Detail oriented is a must and the ability to handle high stress atmosphere. Travel to Europe and throughout the US will be part of your experience as well as high level competitions. Work alongside several experienced riders and grooms. Will train the right person, however experience is preferred. For more information, please email Tamie Smith.

Weekly Business Tip from Mythic Landing Enterprises:
While there is always a time and place for a traditional tri-fold brochure, before you start creating one, think about other formats that might also work for you. Info cards are a great option because they are less bulky and also a little different. Plus they can be more cost effective to print because you don't have to pay extra for the folding.
Tuesday Video: Why does the timing of when we feed our horses matter? Check out this educational video from Cavalor!