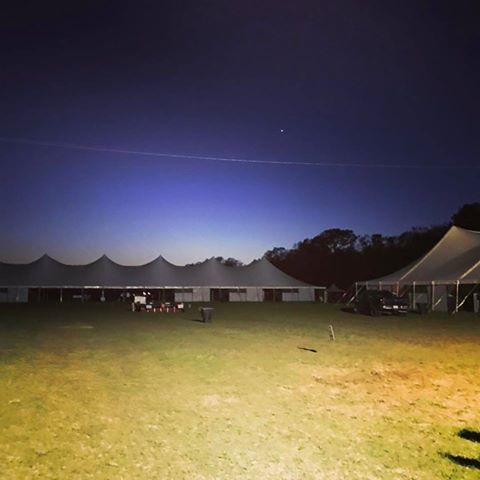 We're getting excited for Red Hills to kick off this week, with competition beginning on Friday. As always, we'll be bringing you the best coverage there is of #RHHT17, and just to get you pumped we've also got plenty of coverage from today's Eventing Prix Invitational in Ocala. How's that for an eventing junkie's fix?
Events Opening This Week:
Longleaf Pine H.T. (NC, A-2), Sporting Day Farm Horse Trials (SC, A-3),  Plantation Field April Horse Trials (PA, A-2),  River Glen Spring H.T. (TN, A-3), Holly Hill Spring H.T. (LA, A-5)
Events Closing Today:
Carolina International CIC and Horse Trial (NC, A-2), Poplar Place Farm March H.T. (GA, A-3), Stable View Spring Horse Trials (SC, A-3)
News & Notes:
Area II is looking for an ICP LEVEL 3 coach for the 2017 NAJYRC Teams. Coach must be able to be at Rebecca Farms as a non-rider, coach approximately 3 days of training camp and ideally be present at VAHT where a lot of kids will be getting their qualifications. Coach will work closely with the Chef. This is a short term contract for the 2017 year. Compensation to be discussed with applicants, travel expenses paid. We are looking for a bright, motivated, positive individual to lead kids through one of the biggest competitions of their career. If you meet the ICP requirements and are interested please contact [email protected].
We love our amateur riders! One of this year's USEA Worth The Trust Scholarship winners, Taylor Rieck has written her first blog about her endeavors so far in 2017. Stay tuned for more blogs from the Worth The Trust Scholarship winners. [Worth the Trust: Taylor Rieck]
Best of the blogs: Check out Lauren Sumner's first blog from Aiken, where it's a whole different level of horse culture. [First Impressions]
Tuesday Video:
Check out some scenes from last year's Red Hills:

Comments