There are some pretty big events with some pretty hefty entry lists happening this weekend, so you know what that means: all hands on deck! The bigger the event, the more volunteers each event needs and many hands make light work. If you want to get out and experience some eventing this weekend, consider donating your time to one of the events below.
We've compiled some resources on volunteering with COVID-19 regulations in mind. We'll reference this list each week in Volunteer Nation, so take a few moments to familiarize yourself with what's new and different.
COVID-19 Resources for Eventers
Volunteers Adapt to the New Normal
Volunteers Weigh In on New COVID-19 Protocols
As always, you can earn merit points when you donate your time through the USEA's Volunteer Incentive Program. Registering to volunteer through EventingVolunteers.com makes it easy and seamless to both find a job and shift as well as learn what your role will entail.
Event: Galway Downs International Event & H.T.
Dates: Thursday, October 29 though Sunday, November 1
Address: 38801 Los Corralitos Road Temecula, California
Position(s) Available: Hospitality, Dressage Ring Steward, Dressage Scribe, Bit Check, XC Jump Judges, Gallop Lane Monitors, XC Timers, Show Jump Scribe, Show Jump – In Gate
Event: The Virginia Horse Trials International & H.T
Dates: Thursday, October 29 though Sunday, November 1
Address: 487 Maury River Rd., Lexington, VA, 24435
Position(s) Available: Dressage In Gate Steward, Dressage Scribe, YEH In Gate Steward, YEH Jump Crew, YEH Jump Scribe, Jog Steward, Vet In Barn Assistant, XC Jump Judge, XC Score Runner, XC Start Timer, XC Warm Up, XC Crossing Guard, XC Finish Timer, Bit Check, Dressage Score Runner, Dressage Scribe, Dressage Warm Up, Floater, SJ In Gate, SJ Jump Crew, SJ Warm Up, Vet Box Assistant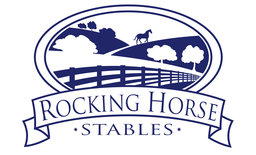 Event: Rocking Horse Fall H.T.
Dates: Saturday, October 31 though Sunday, November 1
Address: 44200 S.R. 19 N , Altoona, FL
Position(s) Available: General sign-up to request positions
Have fun this weekend, everyone! A little volunteer blast from the past for you….
Comments