It's the time of year where we're ordinarily gearing up for an epic on the ground weekend at Rebecca Farm. We'd also be eagerly looking ahead to the Olympics in Tokyo. But alas, the year has been much, much different than we ever could have anticipated. I know it's a bit broken record sounding of me, but I'm not sure it will ever stop feeling so weird. Nonetheless, eventers soldier on and events have been able to run with proper precautionary measures.
Rebecca Farm is sure to look a bit different this year, which is why this and every other event this weekend needs the help of those competing more than ever. Without spectators and unnecessary personnel on the premises, finding last minute help becomes a bit more challenging. Signing up for a volunteer shift ahead of time helps the coordinator plan better — all of which leads to a more pleasant experience for all involved!
We've compiled some resources on volunteering with COVID-19 regulations in mind. We'll reference this list each week in Volunteer Nation, so take a few moments to familiarize yourself with what's new and different.
COVID-19 Resources for Eventers
Volunteers Adapt to the New Normal
Volunteers Weigh In on New COVID-19 Protocols
As always, you can earn merit points when you donate your time through the USEA's Volunteer Incentive Program. Registering to volunteer through EventingVolunteers.com makes it easy and seamless to both find a job and shift as well as learn what your role will entail.
Event: Virginia Horse Trials & CCI
Dates: Today through Friday, July 24
Address: 487 Maury River Rd., Lexington, VA, 24435
Position(s) Available: XC Finish Timer, XC Jump Judge, XC Score Runner, XC Start Timer, XC Warn-up, Dressage Bit Check, Dressage In-Gate, Dressage Score Runner, Dressage Scribe, Jog Steward, SJ In-Gate, SJ Jump Crew, SJ Warm-up, Vet In Barn Assistant, Floater
Event: The Event at Rebecca Farm
Dates: Today through Sunday, July 26
Address: 1385 Farm to Table Road, Kalispell MT, 59901
Position(s) Available: Dressage Set-up, Dressage Score Runner, Dressage Volunteer, XC Jump Judge, Show Jumping General Help
Event: Hunt Club Farms HT
Dates: Saturday, July 25
Address: 294 Longmarsh Rd, Berryville, VA, 22611
Position(s) Available: XC Jump Judge, XC Starter, Dressage Warm-up, Parking, Score Runner, SJ Warm-up
Event: Olney Farn Recognized HT
Dates: Friday, July 24
Address: 1001 Old Joppa Rd, JOPPA, MD, 21085
Position(s) Available: Event Prep
Event: Waredaca Purina Checkerboard Summer Challenge Starter
Dates: Saturday, July 25
Address: 4015 Damascus Rd, Laytonsville, MD, 20882
Position(s) Available: Scorers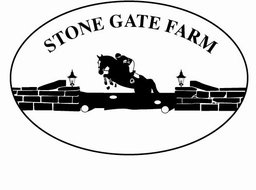 Event: Stonegate Farm July Mini Trial
Dates: Saturday, July 25 through Sunday, July 26
Address: 31407 Schneider Rd, Hanoverton, OH, 44423
Position(s) Available: General Help, SJ Steward, Dressage Paddock, Dressage Score Runner, Floater, SJ Announcer, SJ Out Gate
Comments