One perk of volunteering these days is the opportunity it affords to be around the sport when competitions are still closed to spectators. As Shelby Allen's dog, Frank, can attest, jump judging gives you a front row seat to the action! Of course, there are also plenty of other jobs available at this weekend's events, all with their own opportunity to help you learn a little more about the sport.
We always look forward to the USEA's "Volunteer of the Month" column – catch up on the latest story about Billy Jackson, who spends much of his time riding and volunteering at Poplar Place Farm in Hamilton, Ga.
We've compiled some resources on volunteering with COVID-19 regulations in mind. We'll reference this list each week in Volunteer Nation, so take a few moments to familiarize yourself with what's new and different.
COVID-19 Resources for Eventers
Volunteers Adapt to the New Normal
Volunteers Weigh In on New COVID-19 Protocols
As always, you can earn merit points when you donate your time through the USEA's Volunteer Incentive Program. Registering to volunteer through EventingVolunteers.com makes it easy and seamless to both find a job and shift as well as learn what your role will entail.
Event: Grand Prix Eventing at Bruce's Field
Dates: Friday, March 5 through Sunday, March 7
Address: 931 Powderhouse Road SE, Aiken, SC, 29803
Positions Available: None
Event: MDHT Spring Forward Cross Derby
Dates: Saturday, March 6 through Sunday, March
Address: 71235 Park Mills Road, Adamstown, MD, 21710
Positions Available: None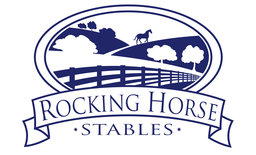 Event: Rocking Horse Winter III H.T.
Dates: Friday, March 5 through Sunday, March 7
Address: 44200 S.R. 19 N , Altoona, FL, 32702
Positions Available: General Help
Event: Sporting Days Farm II H.T.
Dates: Friday, March 5 through Sunday, March 7
Address: 3549 Charleston Hwy, Aiken, SC, 29801
Positions Available: XC Finish Timer, XC Jump Judge, XC Score Runner, XC Warm-up, Dressage Score Runner, Dressage Steward, Hospitality Helper, General Help, SJ Jump Crew, SJ Scribe, SJ Steward, SJ Timer, XC Control, XC Start Timer, XC Starter, Dressage Bit Check, Dressage Steward, SJ In-Gate
Event: Southern Pines H.T.
Dates: Thursday, March 4 through Sunday, March 7
Address: 2814 Montrose Rd., Raeford, NC, 28376
Positions Available: Event Prep – XC, XC Crossing Guard, General Help, SJ Jump Crew, SJ Warm-up, XC Warm-up, Event Takedown – XC
Other Events This Weekend:
Chattahoochee Hills H.T.: Volunteer Information
Comments