Looking for something to do this weekend? Why not get out and support your local event? There are six events listed on EventingVolunteers.com for assistance this weekend, and I've also dropped in links to the other events happening that didn't have positions listed. As always, remember to follow safe social distancing protocol and let's have another great weekend of eventing!
We've compiled some resources on volunteering with COVID-19 regulations in mind. We'll reference this list each week in Volunteer Nation, so take a few moments to familiarize yourself with what's new and different.
COVID-19 Resources for Eventers
Volunteers Adapt to the New Normal
Volunteers Weigh In on New COVID-19 Protocols
As always, you can earn merit points when you donate your time through the USEA's Volunteer Incentive Program. Registering to volunteer through EventingVolunteers.com makes it easy and seamless to both find a job and shift as well as learn what your role will entail.
Event: Town Hill Farm H.T.
Dates: August 22
Address: 55 Lime Rock Rd., Lakeville, CT, 06039
Position(s) Available: XC Jump Judge, XC Score Input, Dressage Check-in, Stabling Check-in & Parking, Temperature/Waiver Checker, SJ Jump Crew, SJ Scribe, SJ Warm-up
Event: Caber Farm August H.T.
Dates: August 21 through August 23
Address: 213 Jensen Road, Onalaska, WA, 98570
Position(s) Available: XC Jump Judge, XC Warm-up, Dressage Score Runner, Dressage Scribe, Dressage Warm-up, SJ In-Gate, SJ Jump Crew, SJ Timer
Event: MARS Great Meadow International
Dates: August 19 through August 23
Address: 5089 Old Tavern Road, The Plains, VA, 20198
Position(s) Available: Event Prep – XC, Temperature/Waiver Checker, Dressage Score Runner, Dressage Warm-up, Hospitality Helper, Scorer, Office Help, Stabling Check-in & Trailer Parking, XC Crossing Guard, XC Finish Timer, XC Start Timer, Event Prep – SJ, Vet Box Assistant, SJ Score Input, Secretary – Awards, Event Takedown – SJ, SJ Crossing Guard, SJ Warm-up, XC Crew
Event: August War Horse Event Series
Dates: August 19 through August 24
Address: 2814 Montrose Rd., Raeford, NC, 28376
Position(s) Available: Event Prep – XC, XC Steward, General Help, SJ Jump Crew, XC Finish Timer, XC Jump Judge, Dressage Scribe, Dressage Steward, Hospitality Helper, Awards Committee, SJ Jump Crew, Event Takedown – XC
Event: MDHT Starter H.T.
Dates: August 22
Address: 1235 Park Mills Road, Adamstown, MD, 21710
Position(s) Available: XC Jump Judge, Dressage Scribe, Dressage Warm-up, Temperature/Waiver Checker, Parking Steward, SJ Jump Crew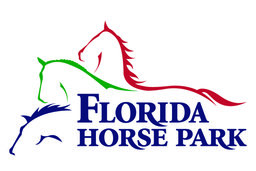 Event: August POP at Florida Horse Park
Dates: August 23
Address: 11008 S Highway 475, Ocala, FL, 34480
Position(s) Available: Dressage In-Gate, Hospitality Helper, SJ Warm-up
Other Events Happening That May Need Volunteers:
Feather Creek H.T. (Area IV)
Shepherd Ranch H.T. (Area VI)
Event at Archer (Area IX)