If you competed at the @fairhillint starter trials on Saturday, you might not know one of your fence judges was eventing royalty. Super-sport-supporter Tim Gardner was there at the bank all day. #thankyou #eventing #leadbyexample #crosscountry pic.twitter.com/jx1c8WWvE3

— Amy Dragoo (@akdragoophoto) September 7, 2020
You never know who might be watching the next time you're out on a cross country course. Take this example, captured by Amy Dragoo at the Fair Hill Starter Trials last weekend – none other than Tim Gardner, a longtime supporter of the sport as an owner, breeder, and volunteer along with his wife Nina. Thank you for all you do, Tim and Nina! Our sport is better because of you.
If you'd like to get out and help this weekend, there are plenty of positions still available at the events listed below. Happy volunteering!
We've compiled some resources on volunteering with COVID-19 regulations in mind. We'll reference this list each week in Volunteer Nation, so take a few moments to familiarize yourself with what's new and different.
COVID-19 Resources for Eventers
Volunteers Adapt to the New Normal
Volunteers Weigh In on New COVID-19 Protocols
As always, you can earn merit points when you donate your time through the USEA's Volunteer Incentive Program. Registering to volunteer through EventingVolunteers.com makes it easy and seamless to both find a job and shift as well as learn what your role will entail.
Event: Blue Ridge Mountain H.T.
Dates: Friday, September 11 through Sunday, September 13
Address: 4066 Pea Ridge Road, Mill Spring, NC, 28756
Positions Available: Dressage Ring Steward, Dressage Score Runner, Dressage Scribe, Dressage Warm-up, Sector Steward, XC Crossing Marshal, XC Jump Judge, Dressage In-Gate, Dressage Lead, Hospitality Assistant, Volunteer Check In, SJ Scribe, SJ Warm-up, XC Crossing Marshal, XC Jump Videographer, XC Warm-up, SJ Timer
Event: CDCTA Fall H.T.
Dates: Saturday, September 12 through Sunday, September 13
Address: 927 Kimble Rd, Berryville , VA, 22611
Positions Available: General Event Prep, XC Jump Judge, Temperature/Waiver Checker, SJ Jump Crew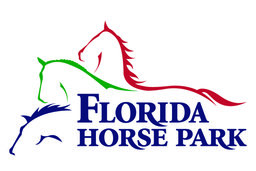 Event: Florida Horse Park Ocala Eventing Series September H.T.
Dates: Thursday, September 10 through Sunday, September 13
Address: 11008 S Highway 475, Ocala, FL, 34480
Positions Available: XC Decorator, Dressage Bit Check, Dressage Check-in, XC Jump Judge, XC Score Runner, XC Start Timer, XC Warm-up
Event: Flying Cross Farm H.T.
Dates: Thursday, September 10 through Sunday, September 13
Address: 9500 West Hwy 42 , Goshen, KY, 40026
Positions Available: Safety Assistant, Event Takedown – SJ, SJ Jump Crew, General Help
Event: GMHA September H.T.
Dates: Friday, September 11 through Sunday, September 13
Address: 5491 South Road, South Woodstock, VT, 05071
Positions Available: Parking Steward, Dressage Steward, Score Runner, SJ Warm-up, XC Jump Judge
Event: Otter Creek Fall H.T.
Dates: Friday, September 11 through Sunday, September 13
Address: E5847 1170th Ave, Wheeler, WI, 54772
Positions Available: SJ Jump Crew, XC Jump Judge, SJ Warm-up
Event: The Fall Event at Skyline H.T.
Dates: Thursday, September 10 through Sunday, September 13
Address: 995 W 1000 S, Mount Pleasant, UT, 84647
Positions Available: Event Prep – Dressage, Volunteer Check-In & Information, Dressage Announcer, Dressage Bit Check, Dressage In Gate, Dressage Score Runner, Dressage Scribe, Event Takedown – Dressage, Office Help, XC Jump Judge, Event Prep – SJ, Event Takedown – SJ, SJ In Gate, SJ Jump Crew, SJ Scribe, SJ Timer, SJ Warm-up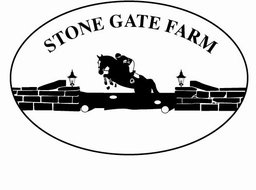 Event: Stone Gate Farm H.T.
Dates: Friday, September 11 through Sunday, September 13
Address: 31407 Schneider Rd, Hanoverton, OH, 44423
Positions Available: General Event Prep, XC Decorator, Greeter, FEH Scorer, XC Jump Judge, XC Starter Scribe, XC Warm-up, Floater, Health Steward, SJ Out Gate, Scorers
Other Events That Need Volunteers:
Comments